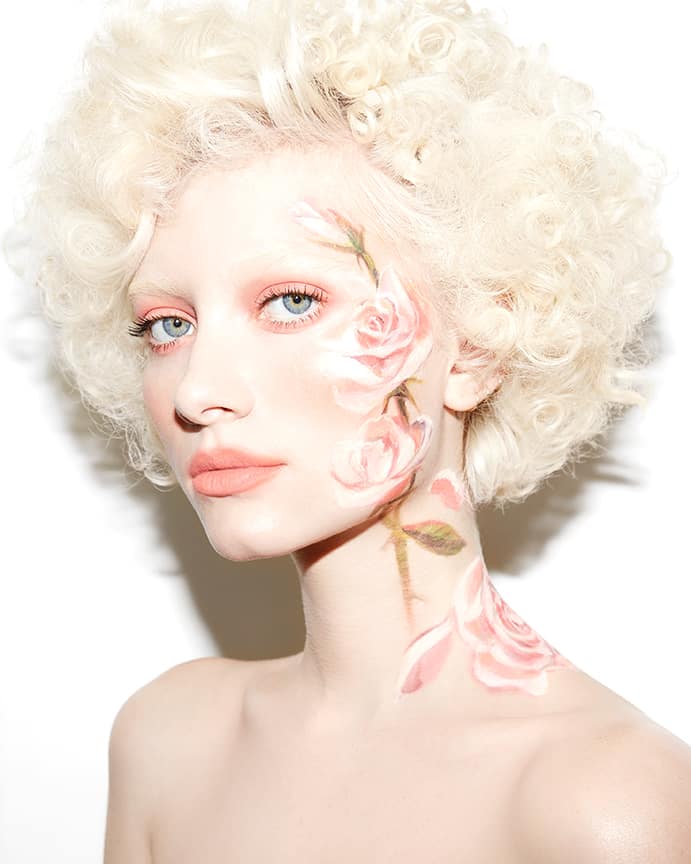 Welcome to our new Artist Series! We will be featuring makeup artists, illustrators, hair stylists, wig makers, fine artists, graphic artists, nail geniuses and anyone else that catches our eye. The photo style will stay the same so that the focus is on our guest artist's creation. To kick off the series, we collaborated with my dear friend and brilliant illustrator, Regina Yazdi.
Regina was my second Instagram "date" (the first was @ruba, Instagram has been good to me!). I was crazy about her artwork and when we discovered that we lived five minute apart, we set up a coffee. Since then, we have collaborated on all kinds of beauty projects and have been spotted together at so many beauty events that people assume we are sisters. I suppose we are sisters in creative spirit because there is no one I would rather spend a day shopping with in Paris (read the story here!) and certainly no one who can debate about the merits of true red lipstick vs. just slightly brighter true red lipstick for hours on end. However, aside from my personal connection to Regina, it's really her talent that made me want her as our first guest artist.
She has worked with too many big names for me to conveniently list (Chanel, Allure, Harry Winston, Harpers Bazaar, L'oreal, etc.), loaning her distinctive style to projects as diverse as luxury cosmetics packaging, fashion magazine spreads, decorating designer heels, theatre posters and live events. What I find fascinating about Regina is her ability to add beauty to just about anything you put in front of her. She can do the most gorgeous free flowing portrait using a broken wooden chopstick and some black ink (true story!) or sit down with her paints and create a perfectly detailed diamond necklace that looks like you can lift it off the page. I've seen her illustrate shoes, bags, canvas, boxes, fabric, ceramics and every form of paper imaginable but never directly on skin. So for our Artist Series feature, I thought it would be fun to have her paint directly on a face!
Note: Regina used MAC Pro Chromacake for the roses. The rest of the makeup (all NARS) is listed below.
Note: Cameron Rose is not just an amazing model, she is also a talented painter who is currently working on a gallery show.  Check her Instagram for updates!
Note: An extra thank you to Ericka who drove across town and created the perfect curls!
ILLUSTRATOR // Regina Yazdi
MODEL // Cameron Rose
HAIR // Ericka Verrett
MAKEUP // Robin Black