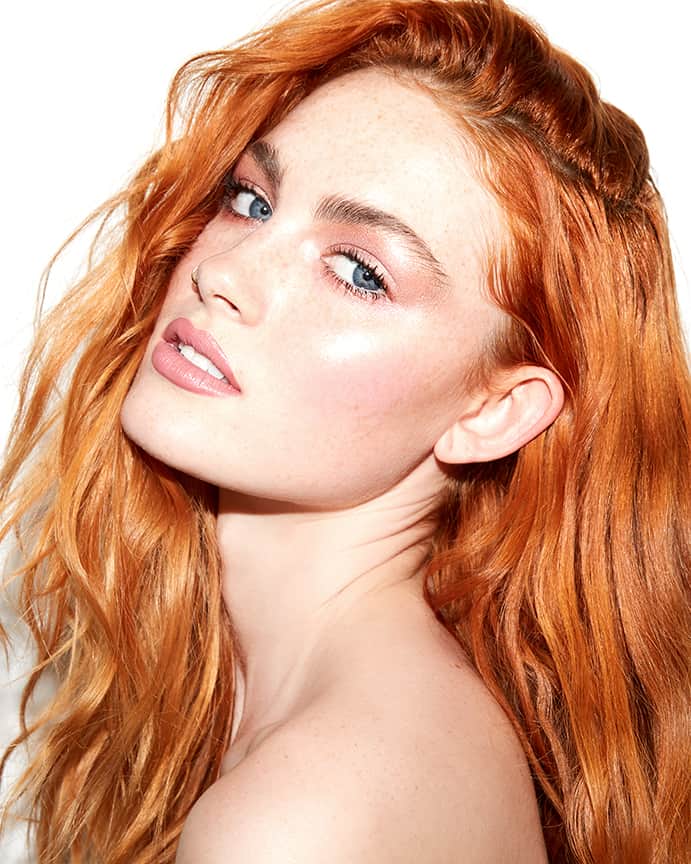 Day two of the four Urban Decay looks I will be posting this week!
I am crazy about Askyla's blazing orange-red hair, bone structure and freckles so I was thrilled to have her for this collaboration. Her coloring is so lovely that I wanted to play it up without the makeup becoming overwhelming. A subtle wash of rose gold on her eyelids and cheeks looks almost monochromatic paired with the Vice Lipstick in Backtalk. The eyelids are a mixture of the pale rose and gold shades in the classic Naked Eyeshadow Palette. I blended the color from her lashline to her brows and then smudged a bit under her eye. To create an extra soft look, I went over the edges of the eye shadow with a clean fluff brush using circular motions to blend.
Stay tuned for two more Urban Decay looks!
Note: I consider covering freckles to be a beauty crime so I skipped foundation and used the Naked Skin Highlighting Fluid in Aura instead.
MODEL // Askyla
MAKEUP // Robin Black
HAIR // Michael Duenas