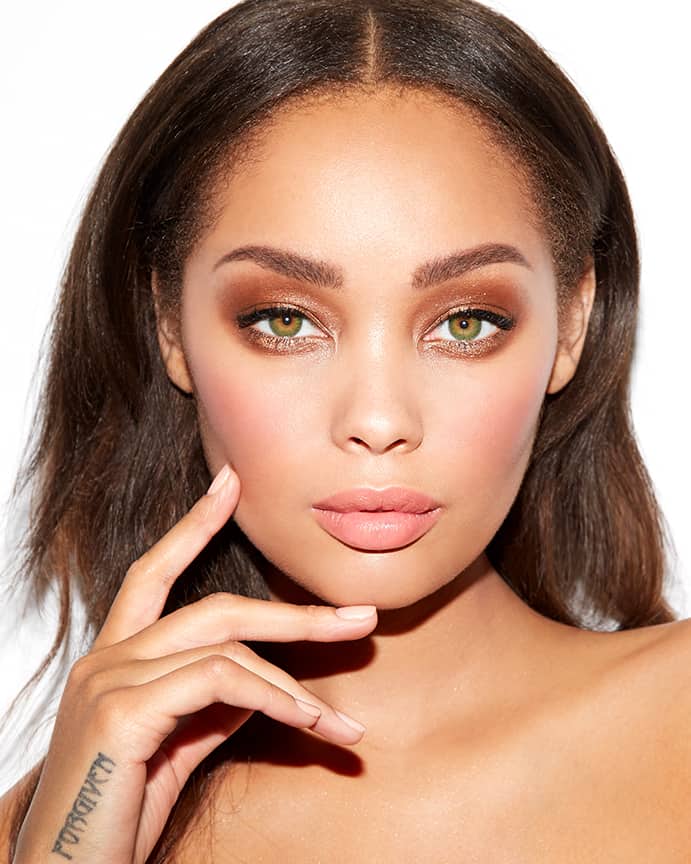 I am always excited when new makeup collections arrive at the Beauty Is Boring studio but there is no box quite as thrilling as the seasonal Tom Ford delivery.  For starters, the packaging is always swoon worthy (white and gold, très chic!) and the colors… well Mr. Ford hasn't disappointed me yet.
Everything in the Spring and Summer collections is gorgeous but it is the new blush and bronzer shades that I am the most interested in.  It's been a while since blush was in the spotlight (thanks to the endless taupe contour trend) but nothing brightens up your face and says "hello warmer weather" like cheek color.  There are both cream blushes (Spring) and powders (Summer) in shades that suit a wide range of complexions.
Also noteworthy, there are two new shades of one of my all time favorite Tom Ford products, Cream and Powder Eye Color.  It has a whipped texture that applies easily with fingers or a brush, it blends like a dream, stays put without creasing for hours and looks like satin on eyelids.  For the above image, I used just the cream part of Naked Bronze. It's actually a shade from Tom Ford's main collection because the new shades were just a bit off for Tyrie's coloring. If you have fair skin and want a similar look, try the new Sun Worship.
Note: Yes, Tyrie's eyes are really this color!  She won the genetic lottery and has one of the most striking eye colors I have ever seen.
MODEL // Tyrie Rudolph
MAKEUP // Robin Black