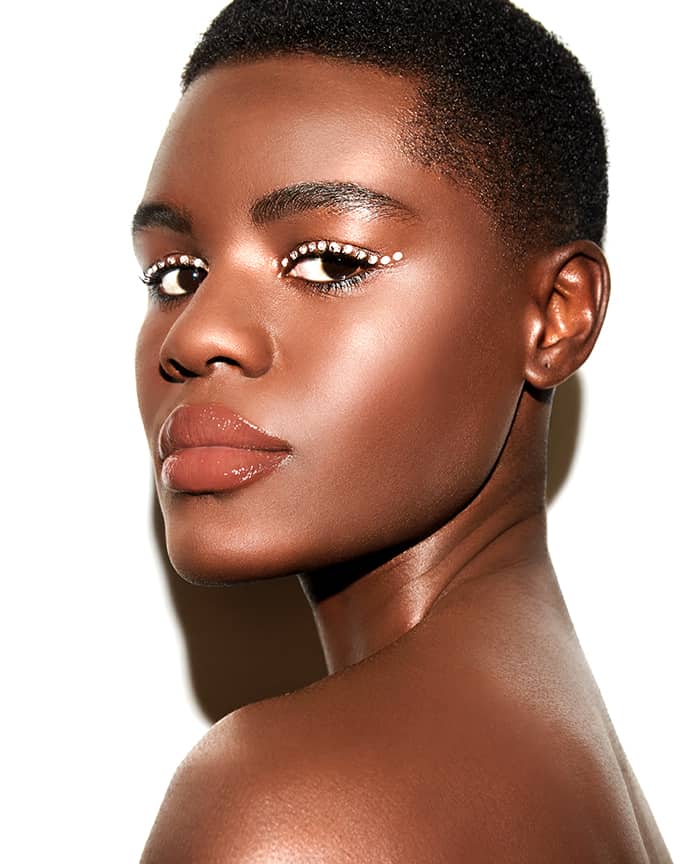 Why not adorn your eyelids with sparkling crystals?!
This look is not only simple to create but it's a high impact, low maintenance style if you are heading to Coachella this weekend. I purchased clear Swarovski crystals at a local craft shop and applied them using Duo Brush On Adhesive – it's an updated version of the classic Duo Lash Adhesive and is ideal for gluing sparkly bits to your eyelids or any other part of your face. Simply dot the back of each crystal with the adhesive and press it gently on your eyelid. You can use your fingers or a pair of tweezers or better yet, grab a friend and do eachothers!
Note: It's best to curl your lashes after you glue on the crystals. If you curl first, you will find that the lashes wind up getting stuck under the crystals.
MODEL // Tifeny Moreira
MAKEUP // Robin Black