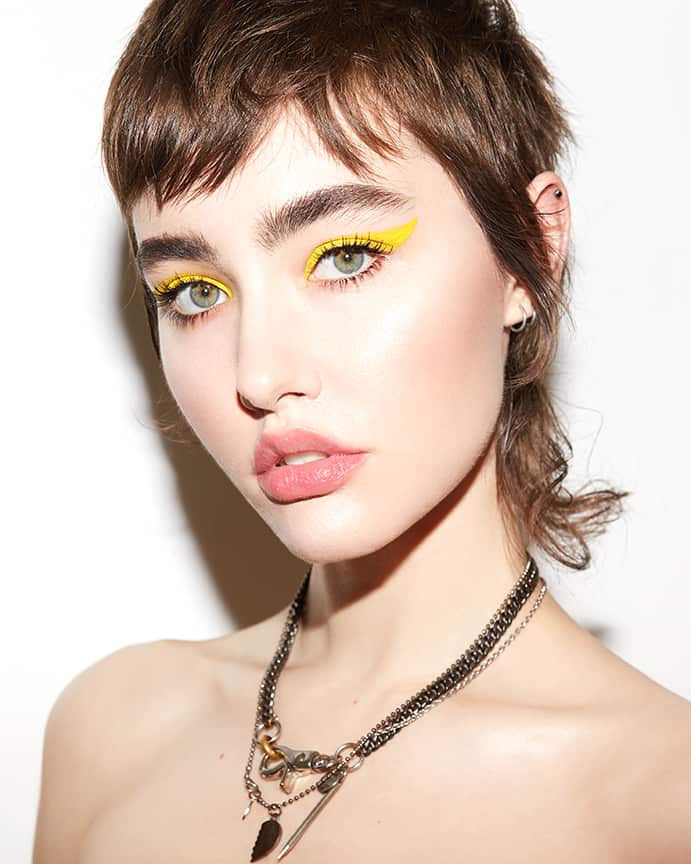 I am absolutely crazy about this Dior On Stage Liner in Matte Yellow! I have always had a thing for a pop of yellow around the eyes (click here for evidence) but finding a good yellow liquid liner has eluded me until now. Thank you Peter Phillips!
The Dior On Stage Liner collection launches in early June and includes yellow, white, pink, blue, two finishes in black and a cool rust color. It's accompanied by new fun shades of the Dior Pump'n'Volume Mascara. Definitely get on the waiting list for the liners because everyone I know is itching to get their hands on them!
Note: For those of you who are thinking about makeup for festival season, this look is perfect for a day of dancing in the sunlight!
Note: Ariel has some of the coolest hair I have seen in a while… and she cuts it herself! I'm tempted to break out the scissors!
MODEL // Ariel King
MAKEUP // Robin Black