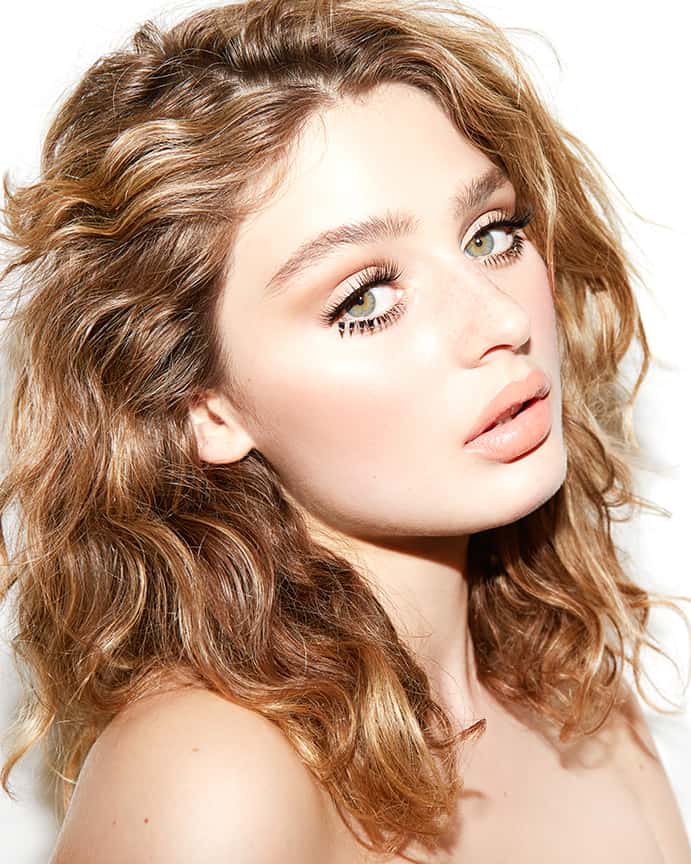 Lilliya's youthful gaze, pouty lips and flawless, freckled skin remind me of the fresh faced ingenues of the late 1950's – 1960's. In particular, young Brigitte Bardot. I took inspiration from the exaggerated lashes and peachy shades of the era but updated the look with a spiky bottom lash, highlighted skin and full brows.
Lilliya's skin is so good that using foundation is practically a crime! Instead, I mixed a tiny bit of concealer into moisturizer to create the world's sheerest base – more of a dewy tint than any actual coverage. Then I dotted the same concealer (NARS Soft Matte Complete Concealer) over any areas with redness.
Note: The color in her eyelid crease and cheeks was created using the same product, the Chanel Les Beiges Healthy Glow Sheer Color Stick in Blush N24.
MODEL // Lilliya Scarlett
MAKEUP // Robin Black