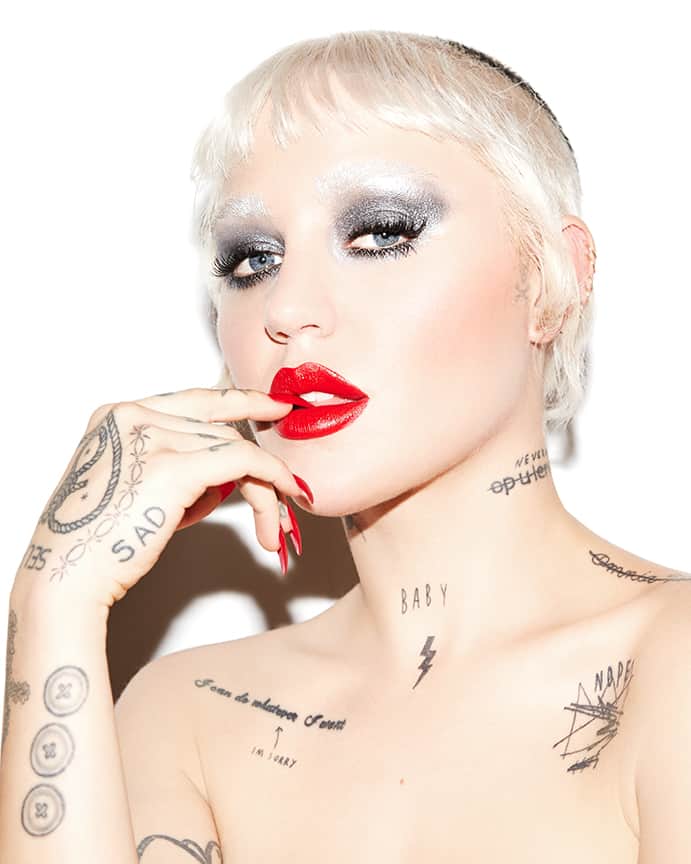 The never boring, always entertaining Brooke Candy has become a regular co-conspirator in my beauty madness. She is always down to try new products, crazy looks and brings her own unique style to the studio. In a happy coincidence, the new Ambush x Shu Uemura collection arrived the same day as Brooke stopped by to show me some of her tour costumes. The first product that caught my eye in the collection was the Eyebrow Manicure in Crush Silver. It's formula is similar in texture to a brow grooming gel but it's silver… really really silver! So I started with a silver brow and built the rest of the look around it.
Note: Brooke is currently on tour, check her Facebook page for dates.
Note: I didn't list the cool lashes because they are not available in the US. In fact, I haven't even been able to find them online. I get them at this tiny beauty shop in Little Tokyo, LA.
MODEL // Brooke Candy
MAKEUP // Robin Black