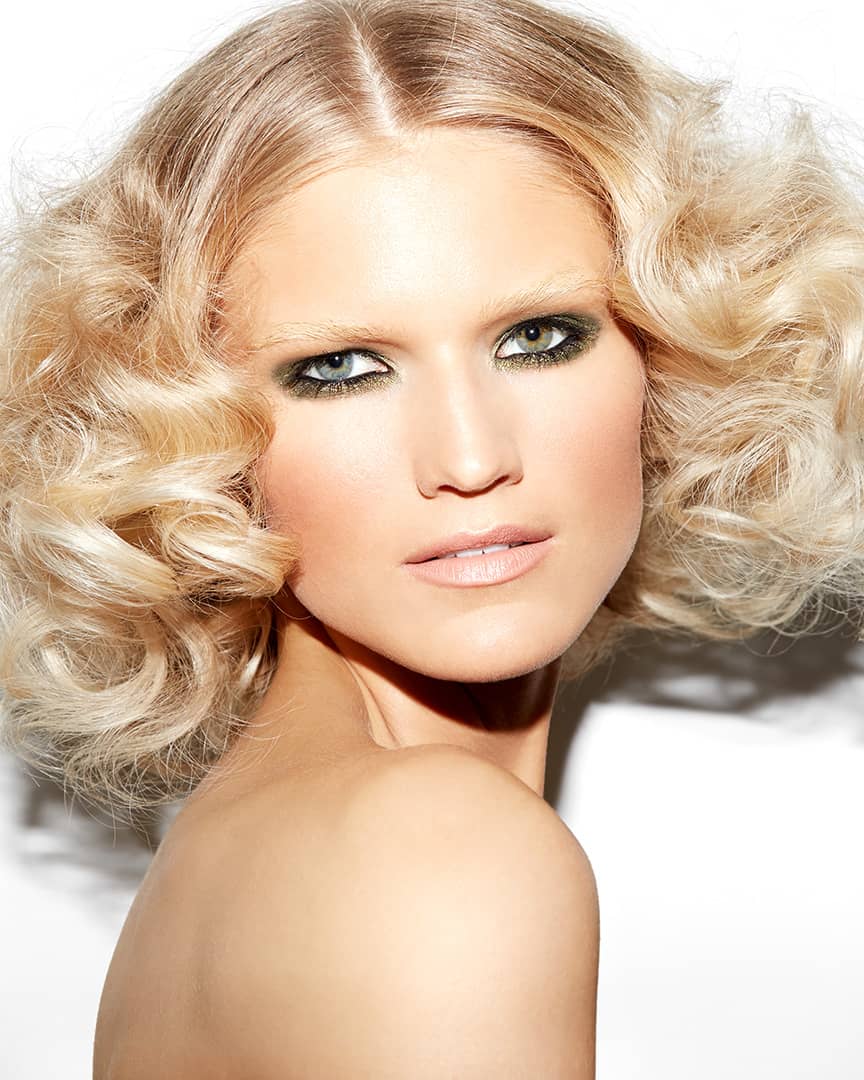 I've always been a big fan of Sisley's skincare, the Black Rose Mask is one of my all time favorites!  However, until last week I had never fully explored their makeup line.  To remedy that, Claire Grace and I spent the afternoon in the studio testing their products.  Sisley's makeup doubles as treatment so the mascara contains vitamin rich peptides for lash growth, the undereye concealer reduces puffiness and dark circles, the lip colors are moisturizing, etc.  The formulas are truly impressive and the colors/textures are sophisticated plus surprisingly easy to use.
Note: This gold flecked khaki is a great alternative to the classic summer bronze eye!
Note: Thank you Bobby Eliot for the bouncy blonde curls!
---
PRODUCTS // Photo-Eye Twist in Khaki, Phyto-Khol Perfect Pencil in Black, Sisley Paris Mascara So Intense in 1 Deep Black, Phyto-Touche Illusion D'ete Bronzing Gel-Powder, Phyto-Lip Twist in Nude, Global Perfect Pore Minimizer, Phyto-Teint Expert Foundation in Sand, Phyto-Cernes Eclat Undereye Concealer in #2, Sisley Paris Floral Spray Mist