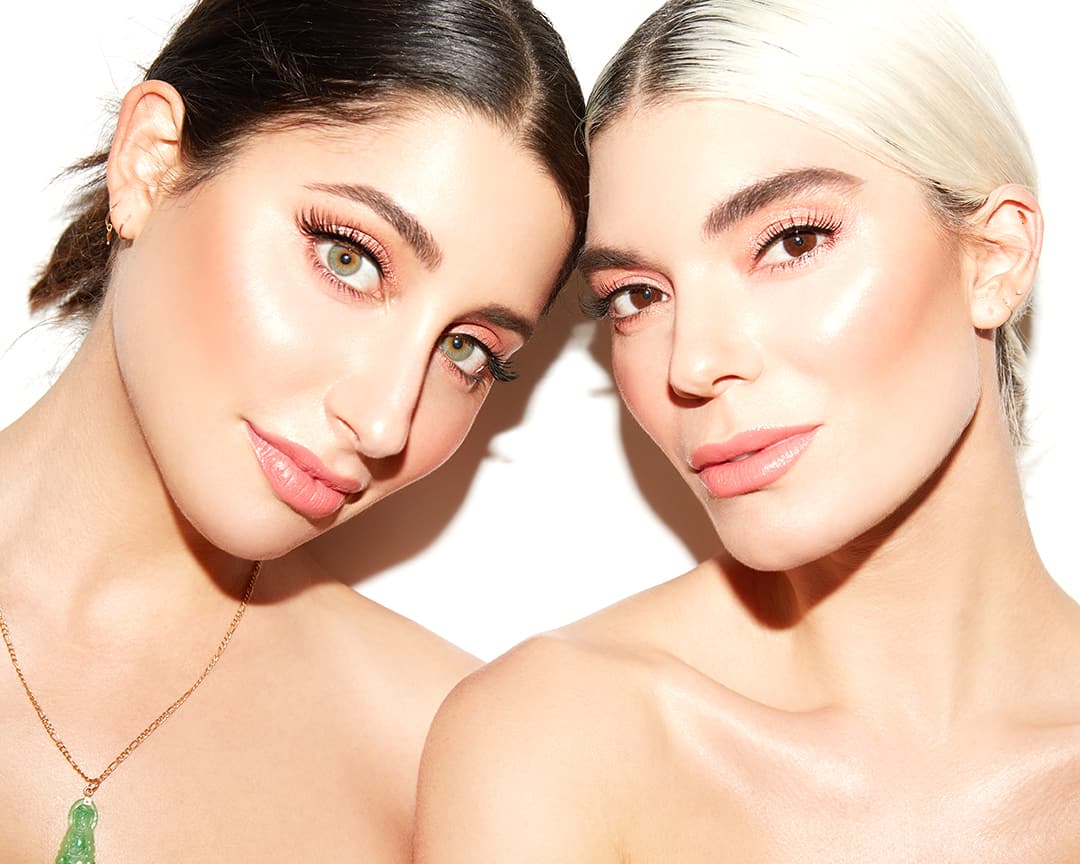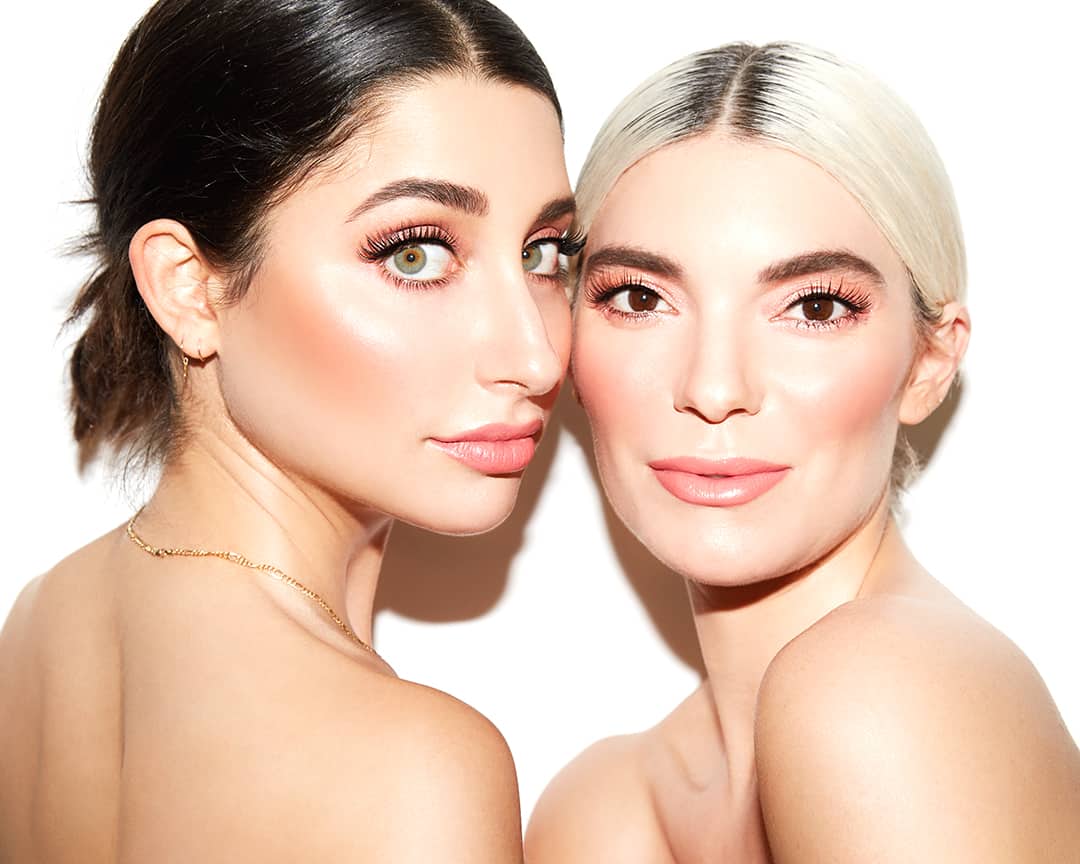 If you work in the beauty industry (or are passionate about beauty), then you should recognize these two gorgeous faces. Carly Cardellino is the Beauty Director of Cosmopolitan.com and Julie Schott was previously the Beauty Director at Elle but now works for numerous publications. They both have popular Instagram accounts that document their beauty/fashion/lifestyle adventures and often feature them together. In real life (I feel like we need to separate that from social media life), these two are close friends and having them over together for a studio visit was a blast!
We decided to use the exact same products and do the same look on both of them, with a few little tweaks to suit their individual features. Best friends in matching makeup, what could be better! With the spring weather warming up, I was inspired to create a minimal look focused on glowing skin with a wash of peachy, rose gold shades. To be fair, these two already have amazing skin. Poreless, smooth, unfairly perfect skin that already has a natural glow so I can't really take much credit!
Note: I didn't list the blush or the mascara in the products below because they are top secret formulas that I am working on! Carly and Julie were nice enough to be my test subjects.
Note: I shot Carly for Beauty Is Boring in 2016, click here to check out her look and her bangs!
MODEL // Julie Schott
MODEL // Carly Cardellino
MAKEUP // Robin Black