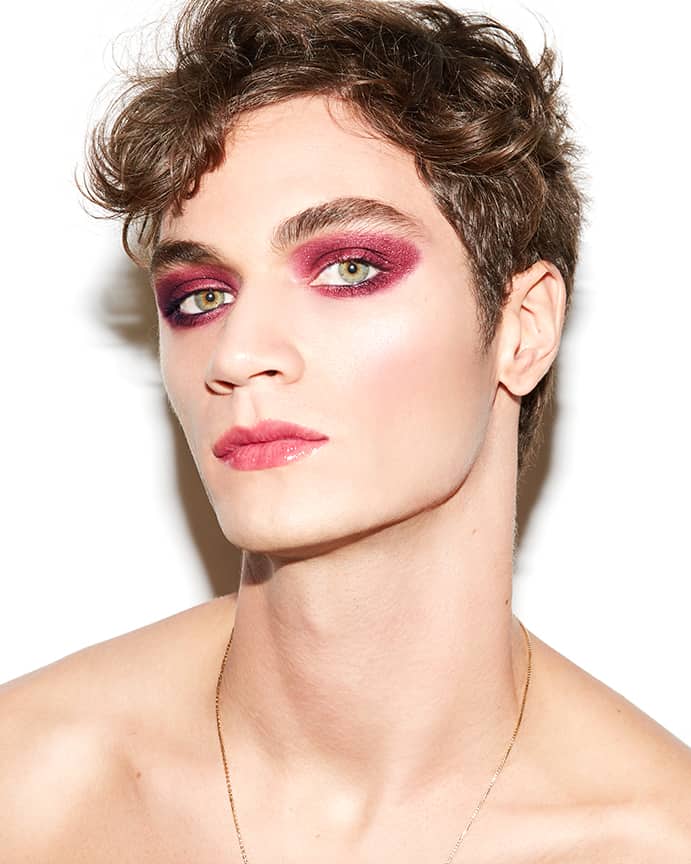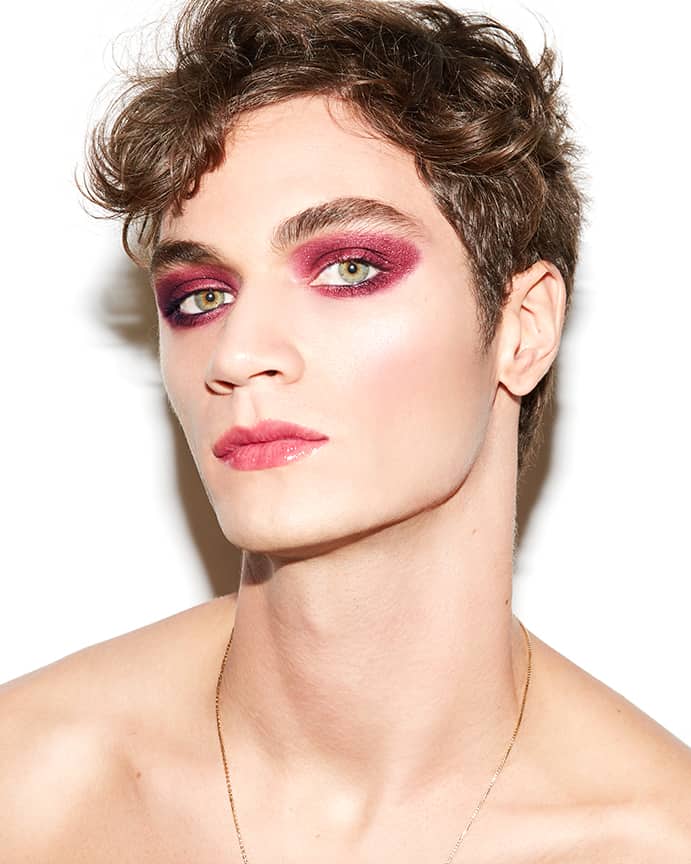 Lip oils are having a moment, no doubt in reaction to the past few years of painfully dry, matte, liquid lipstick. And while I confess to loving a bright red matte, my lips are really really excited about the moisturizing potential of oil based tints! Of all the lip oil products, my favorite are the Tom Ford Lip Slicks. They come in four flattering shades that work on just about every complexion and are perfect with a nude face or a dramatic berry eye like the one on Jesse above.
Note: Yes, Jesse is incredibly handsome and yes, he looks equally attractive in a full face of makeup or with a 5 o'clock shadow.
Note: I layered two of the Tom Ford Shadow Extreme colors to create the shimmering berry shade around his eyes, see below for product details.
MODEL // Jesse Somera
MAKEUP // Robin Black