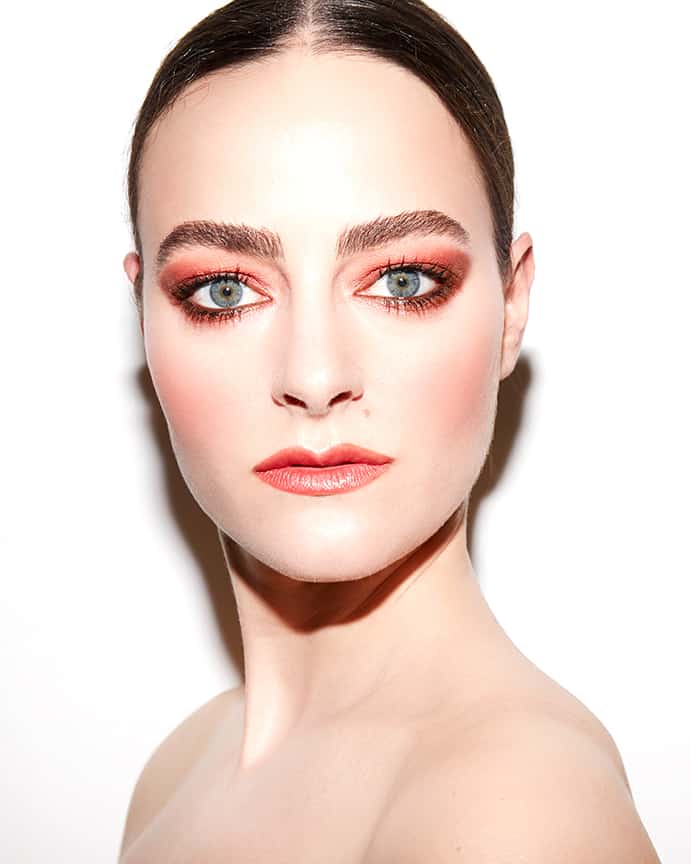 Amazing bone structure, great brows, piercing blue/green eyes and flawless skin… it's easy to mistake Sophia for a descendent of the 80's supers. In real life, she is not a model (gasp!) but the Deputy Digital Beauty Director of Allure. Brains and beauty! I can't remember exactly where we first met but it may have been backstage at the Mugler Paris runway show? Or perhaps it was during one of my visits to the Allure offices? Regardless, we have known each-other for many years and I was thrilled to finally get her in front of my camera.
Sophia's striking look and the fact that the entire Dior Summer 2018 Cool Wave Collection had arrived a few days beforehand inspired me to do a mash up of late 70's disco with early 80's glam. The warm coral, orange and rust shades are perfect with her eye color while the pop of blush brings in that disco vibe. And while I'd like to take credit for Sophia's perfect brows, in truth I just lightly groomed them.
Note: The cheek color is not listed below because it's a new formula I am secretly developing! Shhhh!
MODEL // Sophia Panych
MAKEUP // Robin Black