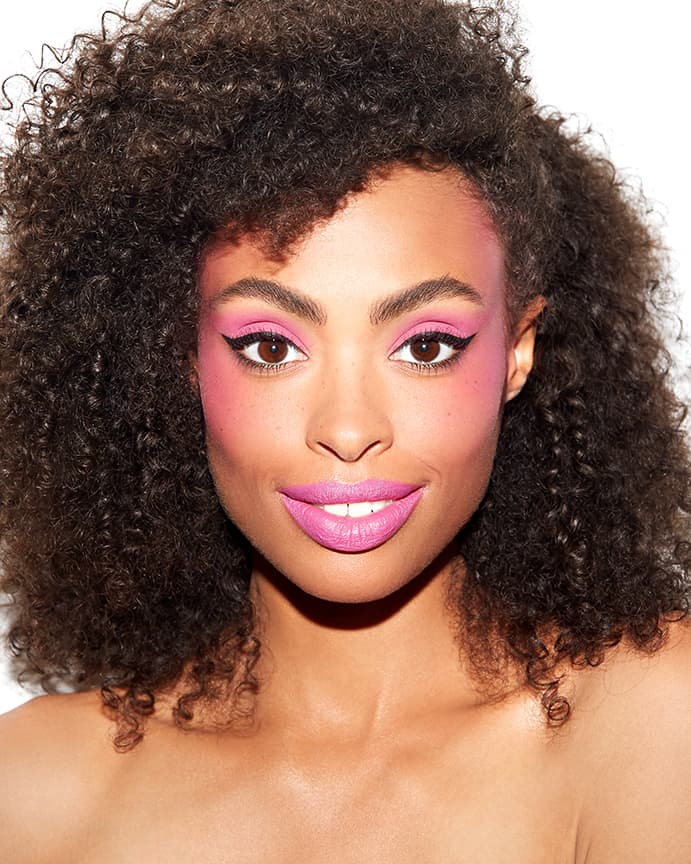 For the next look from our Urban Decay collaboration, I was inspired by the scene at the Mudd Club. The Mudd Club was the New York spot for counterculture, art and underground music in the late 70's and early eighties. Pretty much every interesting NYC based artist of the time frequented it including Jean-Michel Basquiat.
Makeup at the Mudd Club was definitely on the creative side with excessive amounts of blush and an avant-garde blend of punk and disco styles. Taking cues from that mash up, I went blush crazy and monochromatic with the bright cool pinks from the Jean-Michel Basquiat Collection.
Note: Click here to see images from the Mudd Club!
Note: If you would like to learn more about Jean-Michel Basquiat, his estate has created a website with tons of great resources. Click here to view it!
MODEL // Demi
MAKEUP // Robin Black
HAIR // Ryan Tanaguchi