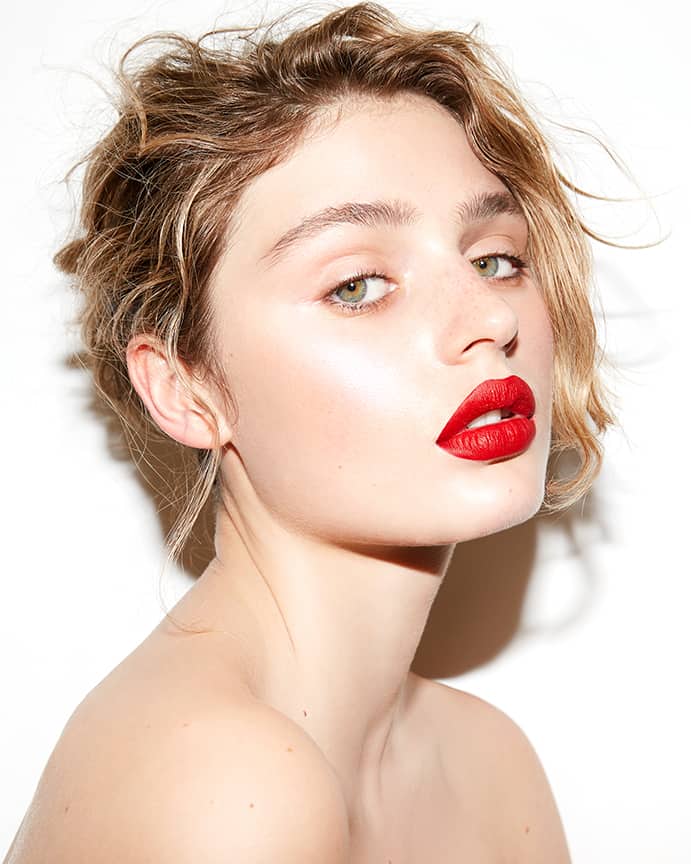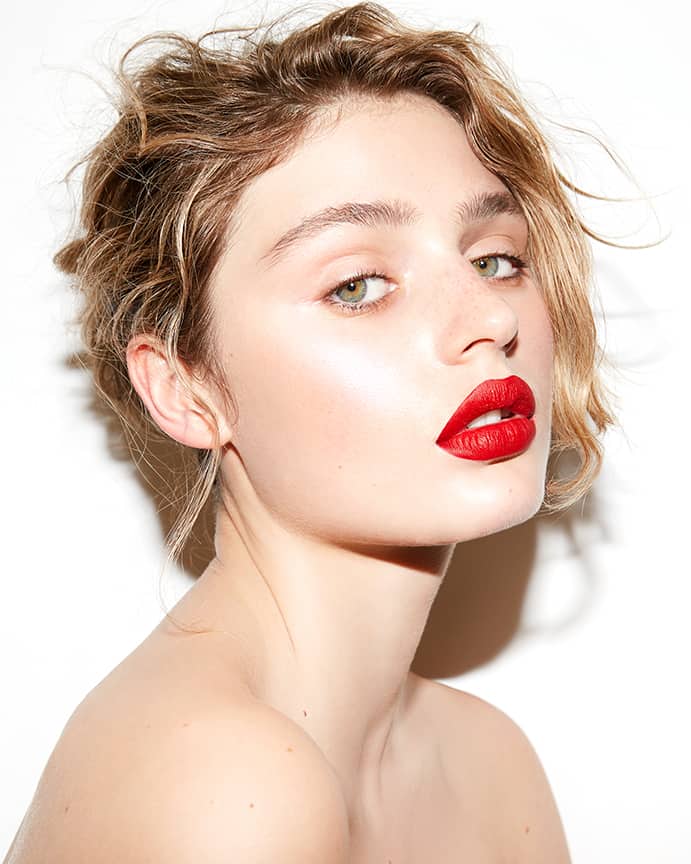 A bright red lip works for any season but paired with a soft pink-hued glow and completely nude eyes, it's the perfect look for Spring. In my opinion, every woman ought to try a version of this style (bright lip / nude face) at least once. It's incredibly flattering and easy to do! The secret is to find the perfect statement lip color so if you haven't already discovered yours, this is the season to experiment!
Note: This was the first time I  got to play with products from the new Estée Lauder by Violette Poppy Sauvage collection. Really lovely textures and colors, I wouldn't expect anything less from Violette!
Note: Lilliya twisted her hair up into this lovely messy chignon in about three seconds flat! A bit jealous!
MODEL // Lilliya
MAKEUP // Robin Black