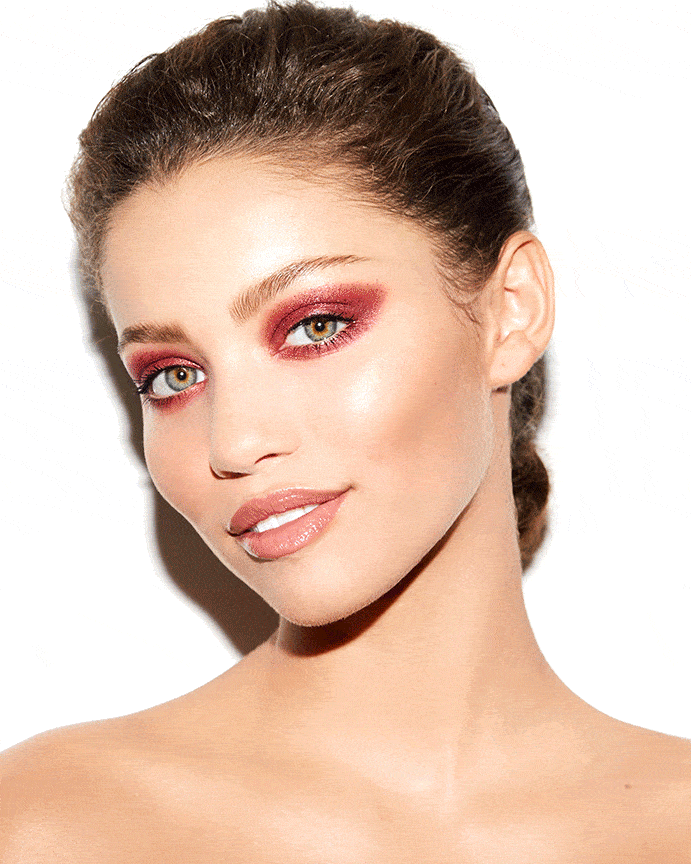 You are never too young or too old to start taking care of your skin. After all, your skin is your body's largest organ and keeping it healthy should be a priority. I get to lecture all my younger friends about this because until I was in my late 30's, I was weirdly blasé about skincare. My bathroom cabinet held some basic face wash, a lightweight moisturizer and a bottle of sunscreen that was rarely used. My skin always seemed healthy so until I noticed the emerging sunspots, fine lines and change in texture, I really didn't think much about it. These days I take skincare seriously, in particular the treatment products that I use at night.
Having a solid nighttime routine sets up your skin to look great during the day – sans makeup or in a dramatic look. So I was thrilled to have the opportunity to test out some of the coolest new skincare products currently trending at Sephora. The above animated images were taken during our tutorial video shoot.
Click here to watch our tutorial featuring the #TrendingAtSephora nighttime skincare routine!
MODEL // Audreyana Michelle
MAKEUP // Robin Black
HAIR // Sheridan Ward