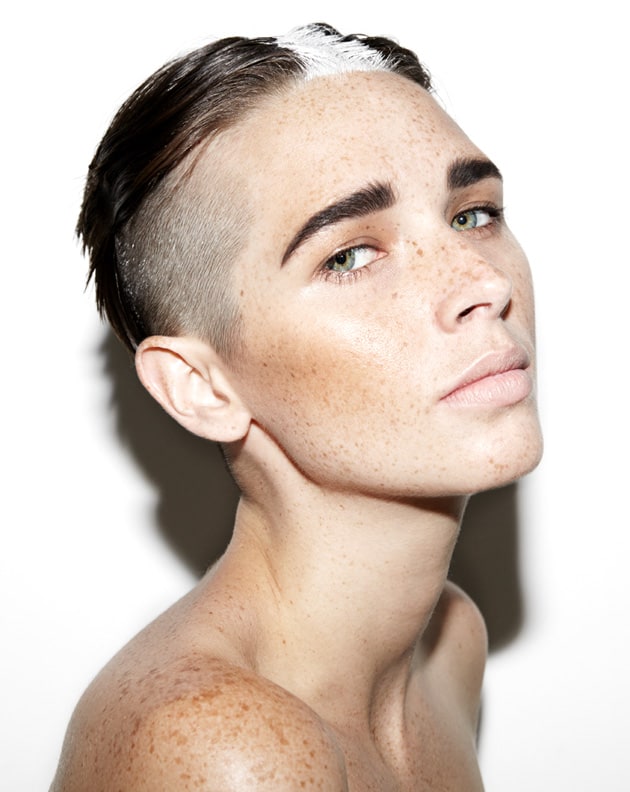 I generally find models through their agencies, occasionally through friends or email submissions and every once in a while, on the street. Recently I've also been seeing some amazing faces on Instagram, including Sara Cummings. I stumbled on an image of her posted by a mutual acquaintance and was so taken with her look that I immediately reached out. We experimented with two completely different makeup styles so stay tuned for another round of Sara later this week!
Note: Sara's skin is really this good, no retouching or foundation needed!
---
PRODUCTS // Soleil Tan de Chanel (used on cheeks and eyelids), Anastasia Brow Wiz in Ebony, Eyeko Brow Gel, MAC Chromacake in Pure White (used in hair), Laura Mercier Secret Camouflage in SC-3 (mixed with lip treatment to create nude look on lips), Avene Cold Cream for Lips, Clarins Toning Lotion with Camomile, Clarins Double Serum (applied under moisturizer and tapped over it on the cheekbones to add sheen), Clarins Multi-Active Day Correction Cream.