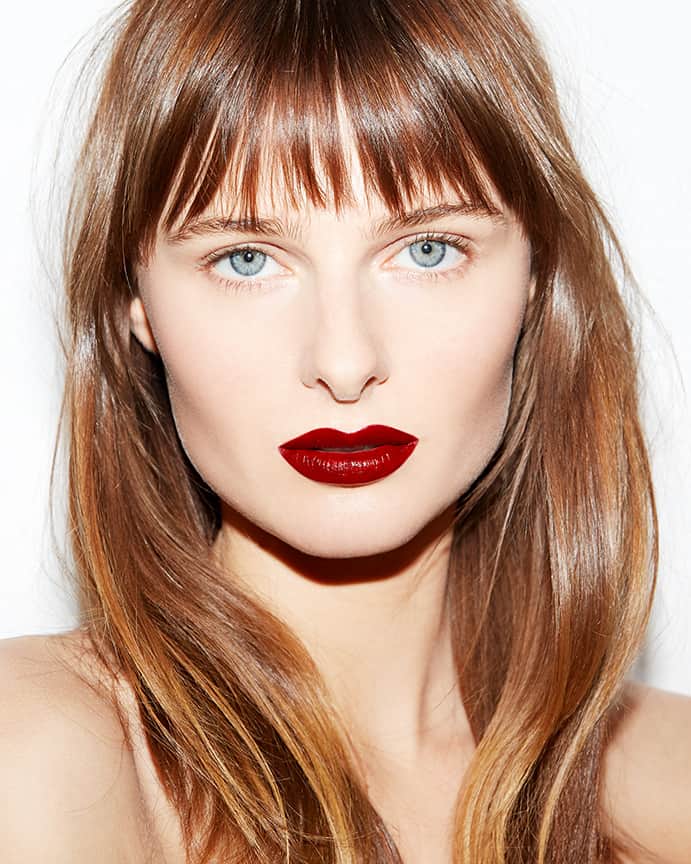 Holidays are for spending time with your family, vacationing to exotic locales or just cozying up by the fire with a great book. Time is what is really important this season so rather than spend an hour in front of the mirror applying a full face of makeup (you could be out throwing snowballs or sipping a glass of champagne while nibbling on fancy chocolate treats!), so why not opt for a look that is both chic and practical. Coco would approve!
Pair velvet skin with bare eyes and a slightly-darker-than-classic red lip for a flattering, modern look. Curl your lashes for extra oomph. It should take no longer than 10 minutes to achieve.
Note: If you are one of the lucky sorts that vacations in the tropics during the winter, then swap the velvet finish skin for a dewy glow and the satin lip for a hydrating lip shine in a similar shade.
MODEL // Vasilisa Pavlova
MAKEUP // Robin Black
HAIR // Ryan Taniguchi