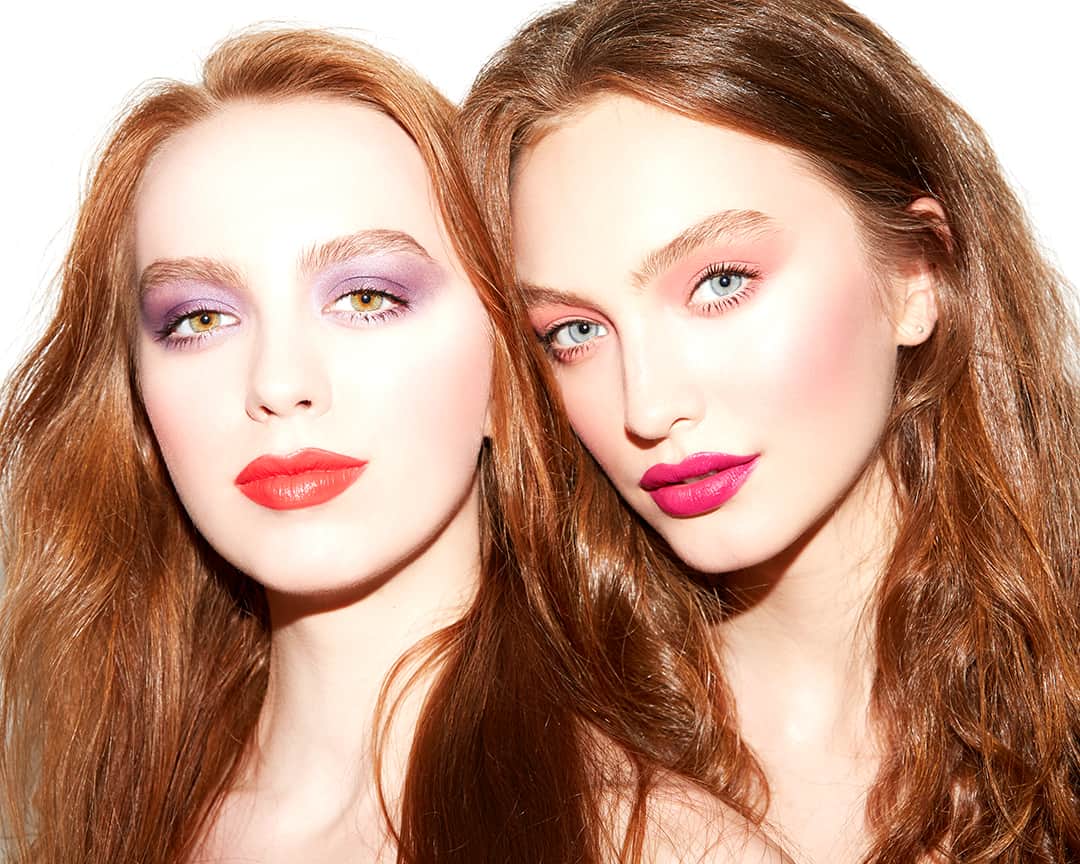 You may recognize Crystal, she was featured in our past collaborations with Marc Jacobs Beauty and Sephora. Plus she is hard to forget with that flowing red hair, perfect complexion, stunning blue eyes and full brows. To top it off, Crystal is smart, funny, kind and a gifted baker. During one of our previous shoots, she not only brought along some delicious vegan muffins (seriously the best!) but also her younger sister, Isabelle.
As soon as I saw Isabelle, I knew we should do a shoot with the two of them! Isabelle is two years younger with a mane of coppery red hair (to her waist!), a flawless complexion, gorgeous green eyes and similar full brows. She is not a model (yet) but rather focuses her free time on kickboxing – which has to be one of the coolest things a 16yr old girl has ever said to me.
Note: All that shiny red hair got me thinking of Guy Bourdin's images so hence the late 70's / early 80's makeup vibe.
MODEL // Isabelle van Commenee, Crystal van Commenee
MAKEUP // Robin Black