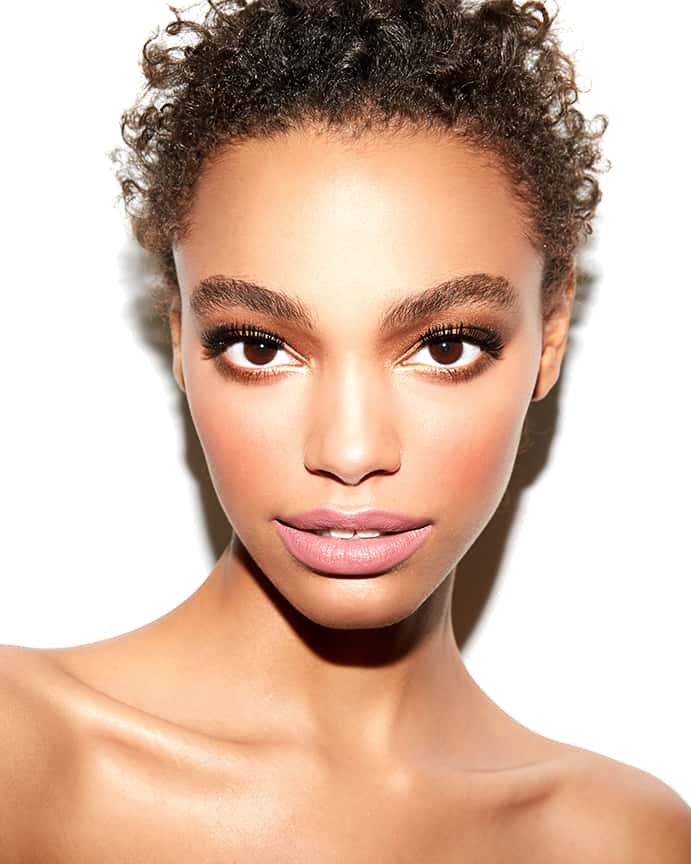 Welcome to day one of the four Urban Decay looks I will be posting this week! For this collaboration, they asked me to feature Vice Lipstick in Backtalk and the beloved Naked Eyeshadow Palette on four different models. Rather than use the same eyeshadow shades or makeup style, I gave each model a unique look that fit their features and personality.
First up is the absolutely stunning Alexis Jaye Sundman. Alexis is a new face but expect to see her everywhere in the coming year because she is going to be huge! I wanted to play up her lovely wide set eyes and glowing skin so I used the mid toned bronze shades in the Naked Palette. Backtalk is a pinkish/mauve cool toned nude with a creamy semi-matte texture that looks good on almost everyone. I skipped the lip liner to show off the lipstick color in it's unadulterated state. For added drama, I used a set of false lashes with several coats of mascara on her top lashes only. And to keep it balanced, I simply groomed Alex's brows upward with transparent brow gel.
Stay tuned for three more Urban Decay looks!
MODEL // Alexis Jaye Sundman
MAKEUP // Robin Black
HAIR // Michael Duenas