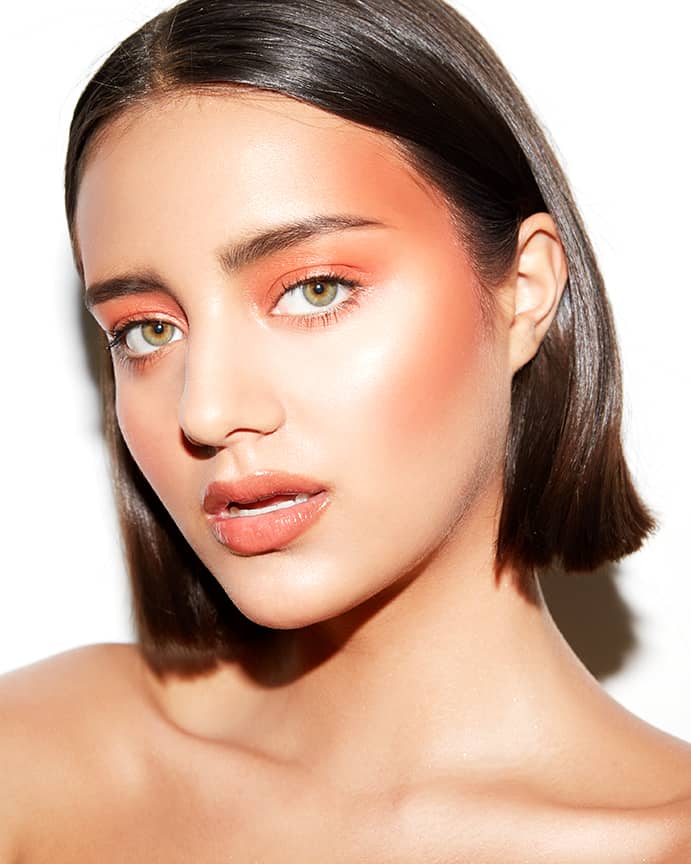 I generally don't get excited when celebrities launch beauty brands because most of the time it results in poor product quality with the sales being driven purely by hype. However, in the past month, Fenty Beauty (Rihanna's new brand) and Victoria Beckham's latest collection for Estée Lauder have launched with genuinely great products.  I've already started to play with VB's latest, click here to see the post, but the above look is my first with Fenty.
Kendo (Marc Jacobs Beauty, Kat Von D and Bite) is the team behind Fenty Beauty with Rihanna heavily involved in the product development.  The results are a foundation line of 40 gorgeous shades plus shimmery, metallic fun in the form of multi-use sticks, contour, highlight, translucent powder and a single shade of lip gloss. You have to admire the confidence of only launching a single shade of lip gloss and insisting it will look amazing on everyone… so far, I've tested it on five friends (all with different complexions) plus Kloey (stunning model above) and it really has looked amazing!
I can't resist multi use sticks so this look was created using the Fenty Match Stixs (see below for shades) and Gloss Bomb. I did cheat a tiny bit and fill in Kloey's lips with MAC's Lip Pencil in Spice (the classic) to give the gloss a slightly more opaque feel on camera.
MODEL // Kloey
MAKEUP // Robin Black