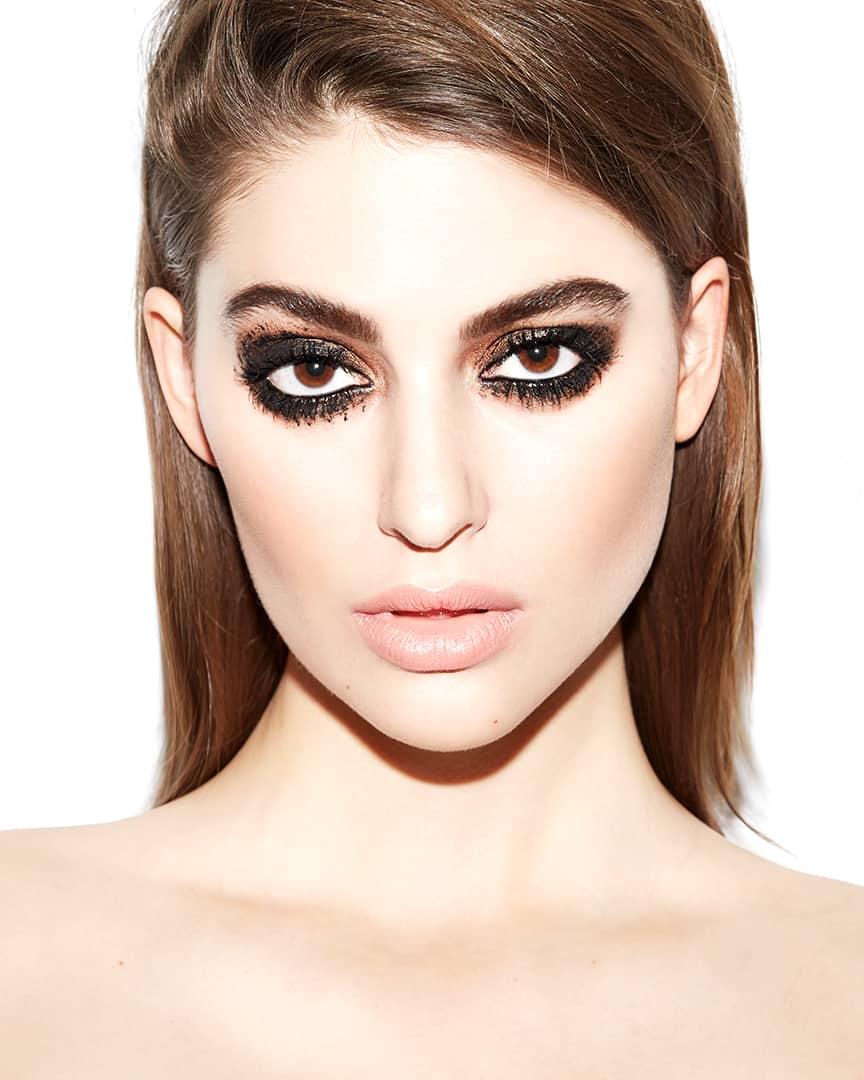 "Inspired by Marc's mother – who used to shave fibers from black velvet ribbon and apply them to her lashes in between coats of mascara for a dramatic effect."
– MarcJacobsBeauty.com
With a back story like that, who wouldn't want to try the new Velvet Noir Major Volume Mascara! So I was thrilled when Marc Jacobs Beauty gave me the opportunity to create several looks featuring this extreme thickening, defining and lengthening mascara.
I decided to start with an intense editorial look so I created a bronze smoky eye and then went crazy with the Velvet Noir Major Volume Mascara wand. I applied three coats of mascara and then pressed the wand through the lashes onto her skin to build an intense texture. It's meant to be messy, modern, and yes, I probably do have too much fun in the studio.
MODEL // Gabriela Bloomgarden
MAKEUP // Robin Black
HAIR // Bobby Eliot