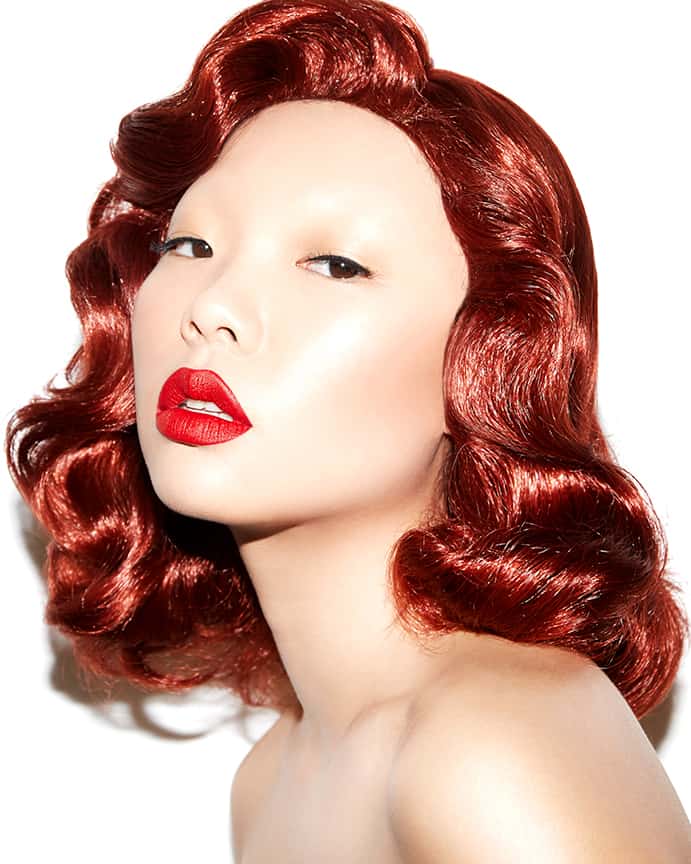 Josephine Lee (that's Princess Gollum for the Insta crowd) is a brilliant DJ and model who brings her unique personal style to everything she does. I am crazy about Josephine's black choppy hair and shaved brows… so of course I inexplicably went in a totally different direction. With help from Sheridan Ward and a leftover wig from Halloween, we created a modern version of an Old Hollywood starlet.
Note: This was the first time I used Fenty's Stunna Lip Paint and it did not disappoint! It's extremely pigmented, smooth and easy to apply. Marilyn and Marlene would have been thrilled!
Note: I did consider drawing in some skinny arches ah la Carole Lombard but it's so rare to have shaved brows to play with that I just couldn't bring myself to do it.
MODEL // Josephine Lee
MAKEUP // Robin Black
HAIR // Sheridan Ward