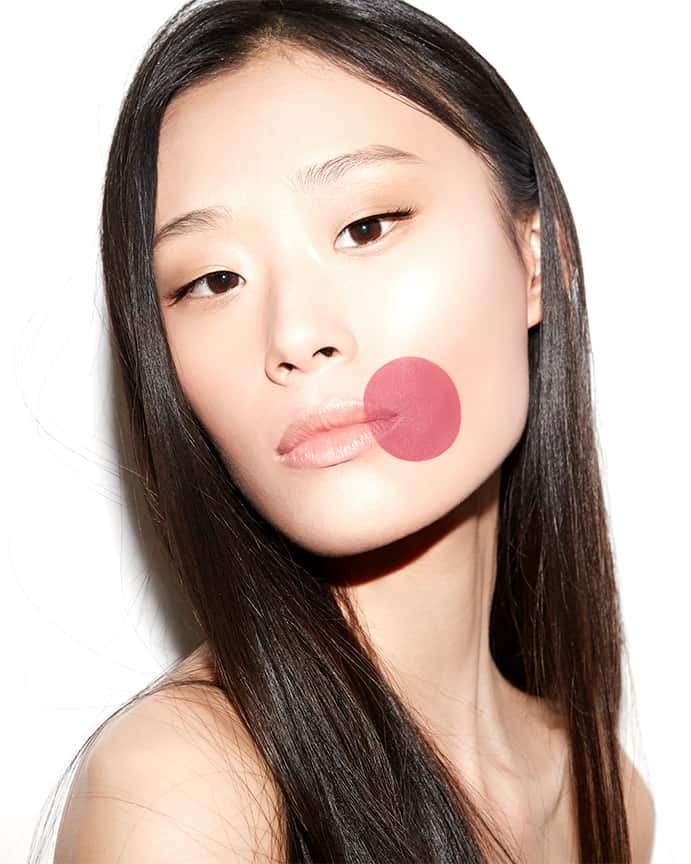 A few more suggestions for off label uses of your favorite liquid lipstick…
*Click HERE to see my first post of suggestions for creative liquid lipstick use.
1: Why stop with a single polka dot? Cover your entire face with liquid lipstick dots and channel Yayoi Kusama!
2: Create colorful brows that match your lips! Simply dip a disposable mascara wand into your liquid lipstick and brush it through your brows until the hairs are coated. If you have any gaps, fill them in using an angled brow brush with a tiny bit of the liquid lipstick.
3: Do you have blonde/platinum/white hair? If so, massage your favorite shade of liquid lipstick into a few sections and let sit for an hour before washing it out. You will be left with a temporary pastel stain, similar to back in the day when kids used Kool Aid to tint their hair. The higher quality and density of the liquid lipstick, the more powerful the stain. This also works on bleached brows.
Note: I used the new NARS Powermatte Lip Pigment in the image above.  It's ideal for the more creative uses listed above and also for creating a perfectly lovely matte lip. 🙂
MODEL // Meng Meng
MAKEUP // Robin Black