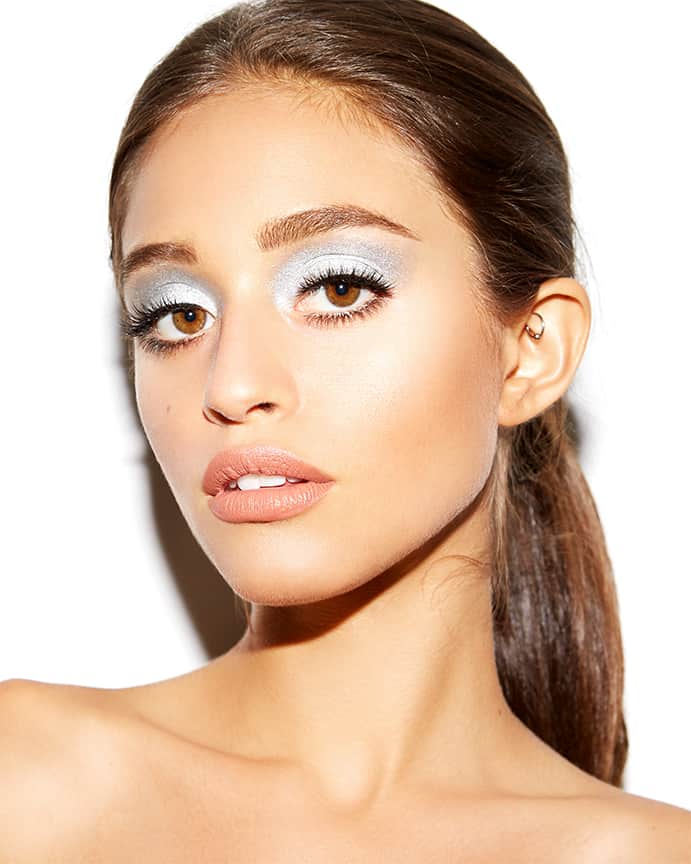 I've always liked mixing warm and cool shades. Done correctly, it creates a contrast that can be both subtle and eye-catching. It's also a great way to transition your makeup between seasons. In the above image Nicole is wearing warm nude lips, bronzed skin and icy silver eyelids with a thick fringe of black lashes. I added faux lashes to both the upper and lower lashlines to play up her doe-eyed look.
Note: The scientific symbol for silver is Ag, it's atomic number is 47, it has 61 neutrons and a cubic crystal structure. Hence the somewhat obscure title of this post.
Note: I didn't list the bottom lashes in the product section because I haven't been able to source them online. They are by a Japanese brand that doesn't seem to sell in the US.
MODEL // Nicole Zimmerman
MAKEUP // Robin Black