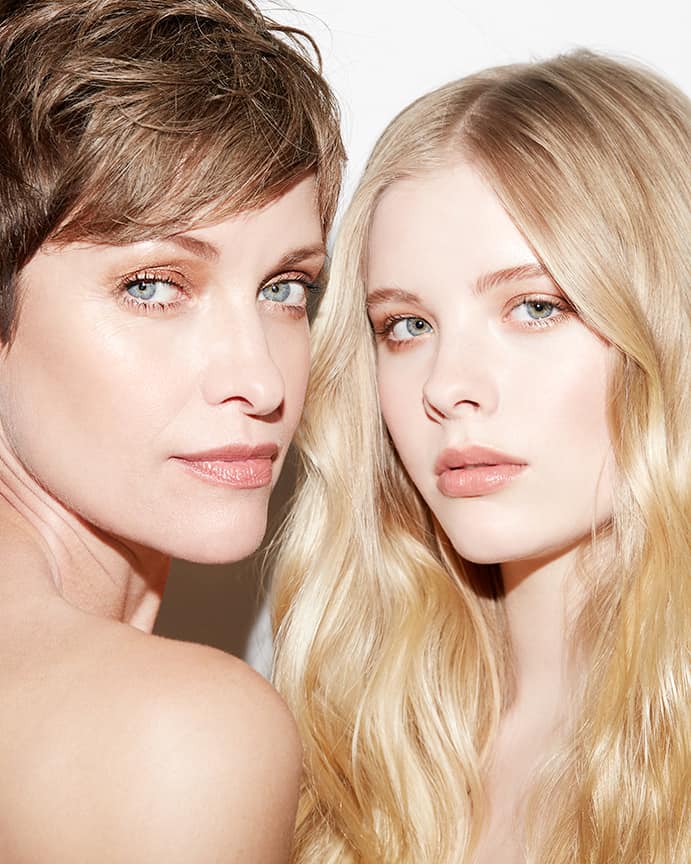 The first time I saw Jenny Brunt was on the cover of Allure with Kate Moss in the 90's. Her signature shaggy pixie cut and striking blue eyes landed her two Allure covers as well as covers for Vogue, Cosmopolitan, Marie Clare and many more. She was also known for her beauty campaigns including L'oreal, Revlon and Clairol.
More than two decades later, we met on a photo shoot in Los Angeles.  I was immediately enthralled with Jenny's brilliant sense of humor, amazingly fit physique and incredible face.  I have been plotting ever since to get her in front of my camera so I was thrilled when she reached out to let me know that she was returning to the modeling world and as a bonus, was bringing along her gorgeous daughter, Ella Flood.
Stay tuned for Look #2 tomorrow!
Note: To see Jenny's early work as well as her current portfolio on Iconic Focus, click here. Ella is not just a pretty new face, she is also a very talented artist.  You can see some of her work by clicking here to visit her Instagram account.
MODEL // Jenny Brunt, Ella Flood
MAKEUP // Robin Black
HAIR // Homa Safar, Oribe