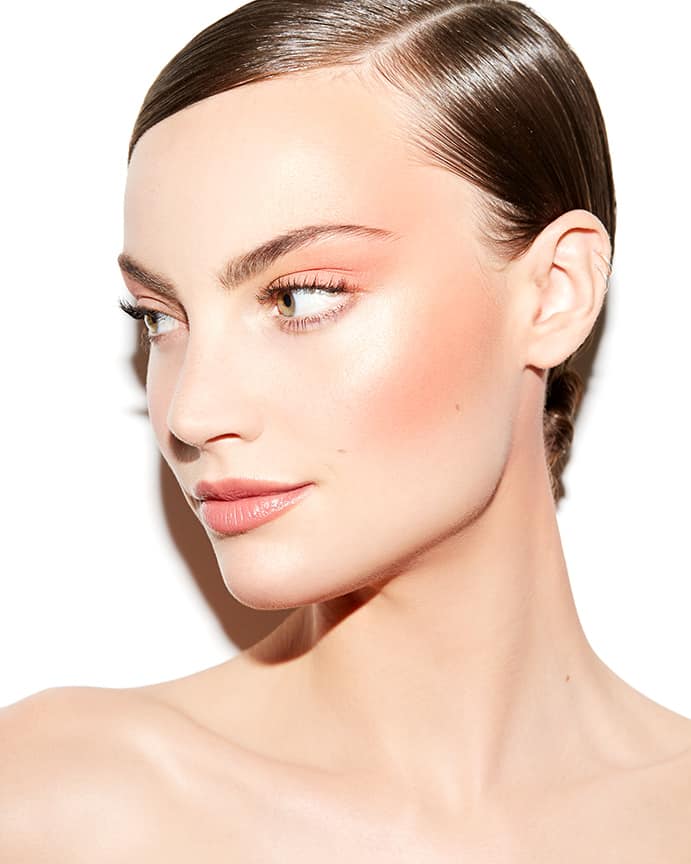 Most of you have probably already seen our recent tutorial video collaboration with Marc Jacobs Beauty but if not, please click here to view them.  The above image of Samie was shot directly after the first tutorial video and features the Lifting Glow technique, a type of draping using the new Marc Jacobs Beauty Air Blush.
Note: "Draping" is a term for contouring and adding dimension to the face using blush. It was inspired by the godfather of modern makeup, Way Bandy.
HOW TO CREATE THE LIFTING GLOW:
1. Start by blending the two shades of the Lines and Last Night Air Blush palette together using an angled blush brush.
2. Then, staying high on the cheekbone, sweep the blush upward toward the hairline. The Lifting Glow technique was designed to give a "lifted" look so you want to concentrate the most intense color on the high points of the face.
3. With the same mixture of the two blush shades, apply lightly along your jawline and down the sides of your neck.  Keep the color focused right under your jaw and beneath your ears, fading down the sides of your neck.
4. For a more editorial look, start at the base of your upper lashline and blend the blush up to the temple.
Tip: Use the Marc Jacobs Beauty Glowstick Spotlight on the highest points of the face to add extra dimension and lift!
MODEL // Samie Robinson
MAKEUP // Robin Black
HAIR // Sheridan Ward