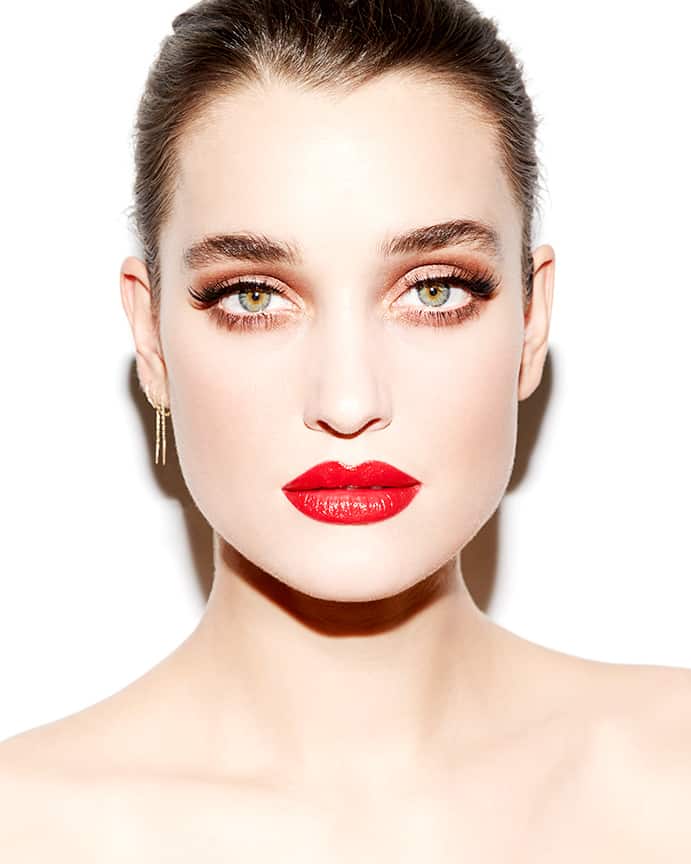 I've been in France for the past 10 days, first the Cannes Film Festival, then a fragrance research trip to Grasse, a quick stopover in Nice and finally, a few days of beauty shopping in Paris.  And so it seems perfect to feature a very French brand (Chanel of course!) and a look that has it's inspiration in the bright lips that are practically de rigueur along the Côte d'Azur.
The Chanel Rouge Coco Stylo (launched in early Spring), was not only used for this look but accompanied me (in my three favorite shades; Histoire, Lettre and Message) on my travels.  It has the color intensity of a lipstick but it's formula is more of a lip balm.  Which is ideal for my lips post transatlantic flight and way too many glasses of champagne later.  I tend to wear them without any liner during the day and often apply, then blot to achieve a subtle stained look.  At night, I layer the Rouge Coco Stylo over lip liner.  I prefer an orange red so I use the Chanel Le Crayon Levres in 56 Orange Intense to fill in my entire lip, then apply the Histoire on top.
In the look above on the fabulous Kate Harrison (very inspiring woman, check her Instagram), I layered Histoire over Le Crayon Levres in 57 Rouge Profond to create a more balanced red.
Stay tuned for my beauty adventures in France!
MODEL // Kate Harrison
MAKEUP // Robin Black