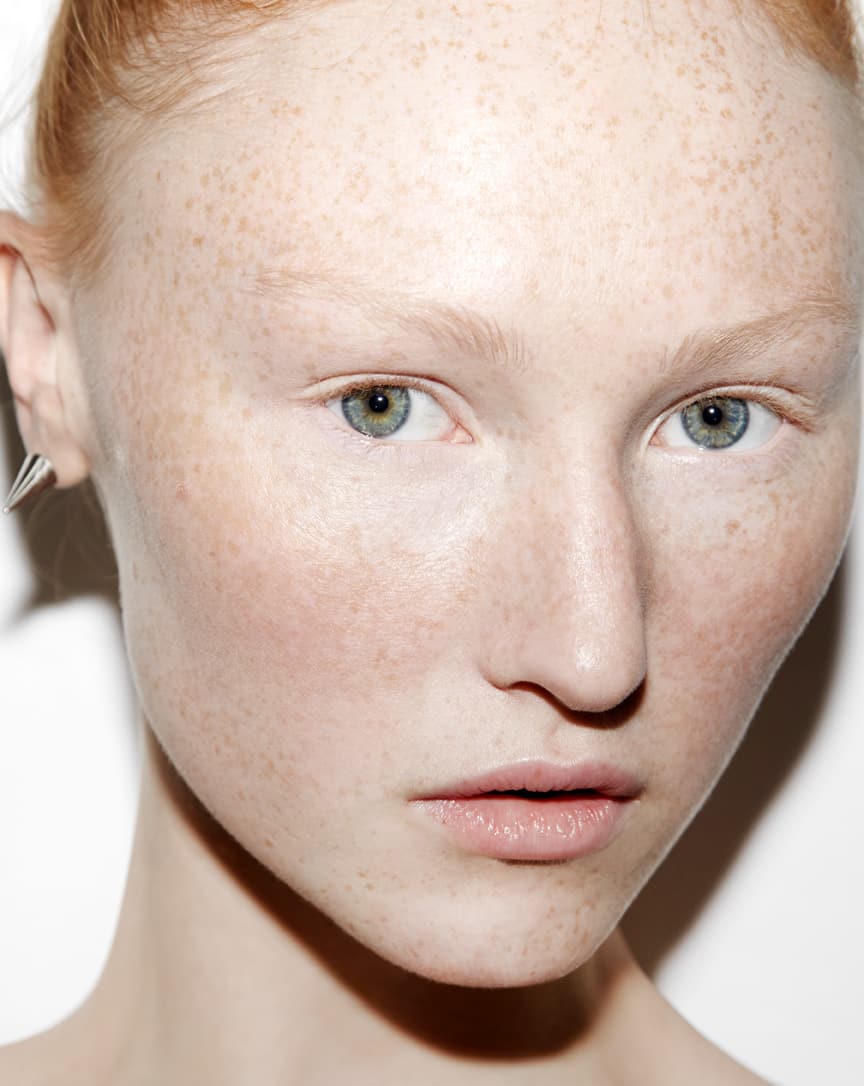 I have a skincare obsession and lucky me, I get the chance to experiment not just on myself but on models, actresses, friends, etc.  As a result, I have a pretty comprehensive skincare arsenal.  These are some of the tried and true products I use daily, on myself and/or on set:
Clarins Radiance-Plus Golden Glow Booster is the reason I don't look like a zombie after an overseas flight.  I mix two drops with my moisturizer and smooth it on pre-boarding.  When the plane lands, I have a subtle glow.  Another star product, Clarins Double Serum is an award winning serum that does just about everything!
Sisley Paris Botanical D-Tox and Supremya la nuit are two of the best night time anti-aging products I have tried.  Are they expensive?  Yes.  Do you look better in the morning? Yes.
I've been using Creme De La Mer for years as backstage skincare.  It's great for revitalizing tired, dehydrated skin or for models who have already done three runway shows that day.  My current favorites are The Moisturizing Soft Cream, The Eye Concentrate and The Lip Balm.
I am a huge fan of face mists and tend to spray myself (and the models, and my assistants, and the stylist and pretty much anyone who comes close) all day long.  Topping my list of face mists are the legendary Avene Thermal Spring Water and Heritage Rose Water.
Charlotte Tilbury's Magic Cream is a new product that I just recently started using on set.  The finish is really beautiful and ideal under makeup, plus the smell is divine.
I frequently have reactions to fragranced products so Perricone MD's Hypoallergetic Nourishing Moisturizer is my go-to for calming daytime moisture.
Koh Gen Do Cleansing Water is one of the most soothing makeup removers I've come across.  They also make a great Soft Gommage Gel that is gentle enough to use pre-photoshoot.
You can't go wrong with slathering your face in Chanel.  Hydra Beauty Nourishing Lip Care, Hydra Beauty Creme, Hydra Beauty Serum and the Gentle Bi-Phase Eye Makeup Remover are always in my kit.
Speaking of cult Korean skincare, I recently tested the Sulwhasoo Essential Revitalizing Serum and was very impressed!
I love sake so it stands to reason that I adore SK-II.  Their Facial Treatment Essence makes my skin feel incredibly smooth and the Treatment Mask is a quick fix for dull, dry skin.
For those of you that prefer natural skin care, the following companies make some of my favorites:  RMS, Tata Harper & Dr. Hauschka.
Note: Click here to see a photo of my studio skincare stash…
Note: Dallas is completely au naturel in the above image – no makeup just lots of skincare and amazing freckles!
---
PRODUCTS // Clarins Radiance-Plus Golden Glow Booster, Clarins Double Serum, Sisley Paris Botanical D-Tox, Supremya la nuit, Creme De La Mer, The Moisturizing Soft Cream, The Eye Concentrate, The Lip Balm, Heritage Rose Water, Charlotte Tilbury's Magic Cream, Perricone MD's Hypoallergetic Nourishing Moisturizer, Chanel Hydra Beauty Nourishing Lip Care, Chanel Hydra Beauty Creme, Chanel Hydra Beauty Serum, Chanel Gentle Bi-Phase Eye Makeup Remover, SK-II Facial Treatment Essence, SK-II Treatment Mask