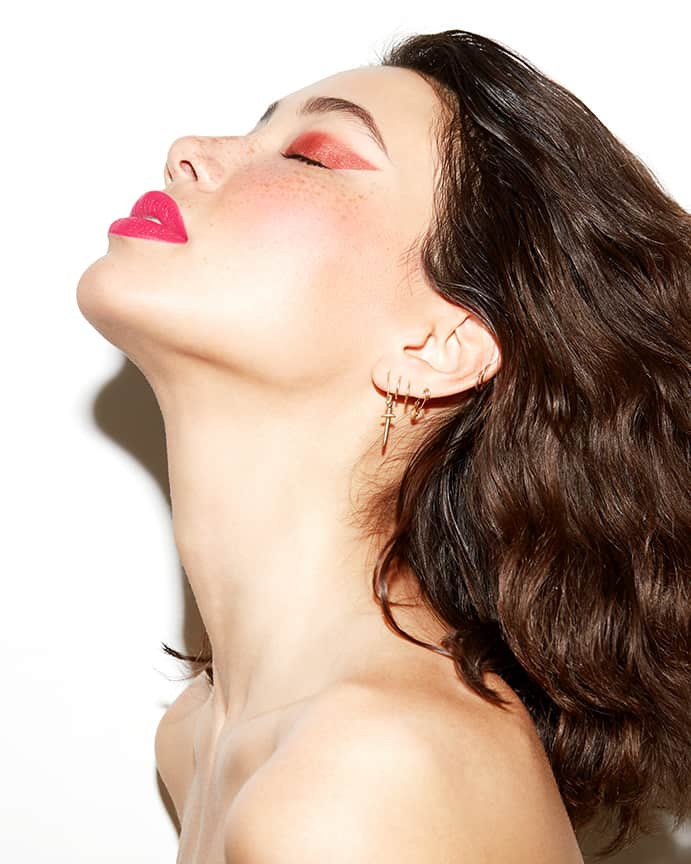 Anytime a product comes out that claims to be both lip and cheek color in one, I feel compelled to try it. Perhaps it's because in the 80's I would watch my mom apply her lipstick, then lightly touch her finger to the bullet and tap it on her cheeks. To this day, I am fascinated by perfectly matching lips and cheeks (and nails if you can make all three happen!). So when I opened up the latest package from Chanel and found their new Rouge Coco Lip Blush inside, I was understandably thrilled.
The Lip Blush is exactly what it's name implies, a dual purpose product that can be used on both the lips and cheeks. On the lips, a single stroke produces a stained effect but it can be layered for a more opaque finish. In the look on Chloe above, I actually layered it over their bright fuschia lip liner for a stronger pop of pink. Used on the cheeks it's a gorgeous sheer wash of color!
Note: Chloe's skin is so flawless that I actually skipped foundation and just used the Sisley Paris Instant Eclat, an illuminating primer.
MODEL // Chloe Blanchard
MAKEUP // Robin Black