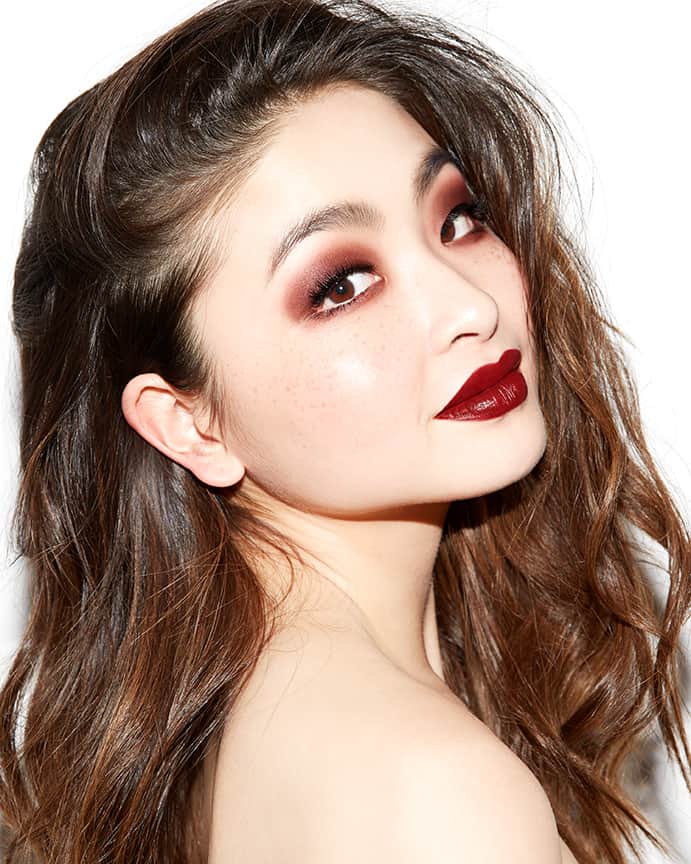 Chances are you've seen Maia and her handsome brother Alex gliding across the ice but just in case you are not up to date on figure skating, the Shibutani sibs (as their fans like to refer to them) are one of the top ice dancing teams in the world. Here are just a few of their impressive accomplishments:
2016-17 Grand Prix Final Bronze Medalists
2016 World Silver Medalists
2016 U.S. Champions
2016 Four Continents Champions
2011 World Bronze Medalists
If you would like to see them perform, the 2017 U.S. Figure Skating Championships are happening January 14th – 22nd in Kansas City. Check your local listings for tv coverage or visit the official website for viewing options. The Beauty Is Boring team will be cheering for them!
Now back to beauty… Both on and off the ice, Maia always looks flawless. She has mastered the perfect black cat eye (her signature style) and occasionally pairs it with a classic red lip. She may also have the most perfect skin I have ever seen. It's hard to believe but Maia is not wearing foundation or concealer in the above image!
For our shoot together I wanted to try something editorial and totally different from her usual style. We looked at quite a few new colors and products before deciding on these dramatic deep reds by Chanel. I am enamored with red and this almost brick version has the added allure of a subtle 90's tribute.
Note: This marks the first time an Olympian has been on Beauty Is Boring!
Note: Maia is not only talented and gorgeous but she also showed up to the studio with Zingerman's brownies from her home town of Ann Arbor. The entire beauty team is now addicted.
MODEL // Maia Shibutani
MAKEUP // Robin Black
HAIR // Bobby Eliot