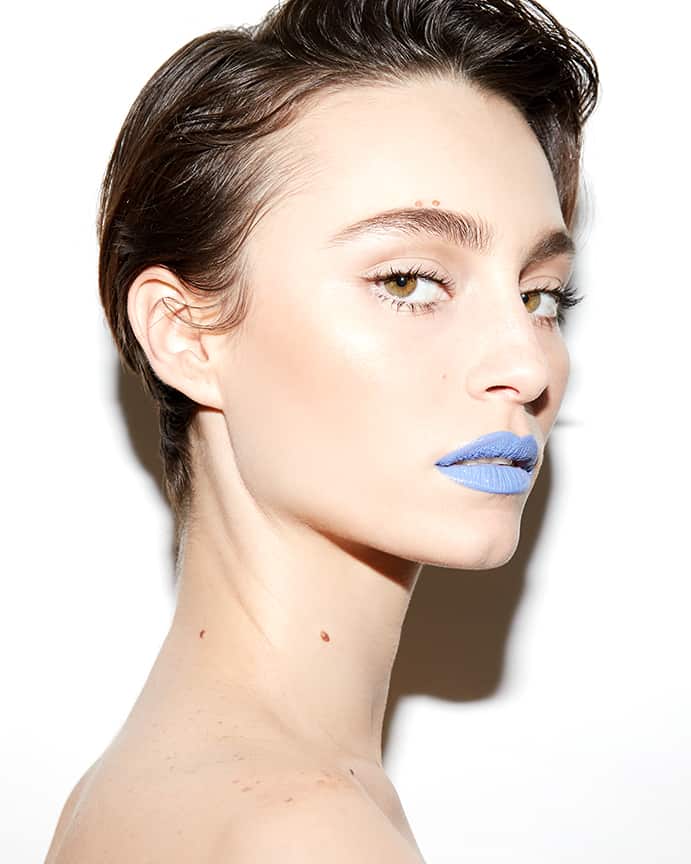 Periwinkle blue lipstick for Spring 2018? Why not!
To be honest, right after I applied this color to Alex, neither of us was sold. The intense pale blue with a lavender undertone (i.e. periwinkle) just didn't look quite right as a lipstick shade. I decided to take a few shots anyway and the moment I saw it on camera, I changed my mind. Alex and I both fell in love with it. She dubbed it "pastel goth" which might just be my favorite new category for spring makeup looks!
Note: The Fenty Mattemoiselle in Ya Dig?! insists on being the star of the show. Wear it with a nude face or perhaps a touch of matching periwinkle shadow but let it take the spotlight.
MODEL // Alex Boldea
MAKEUP // Robin Black