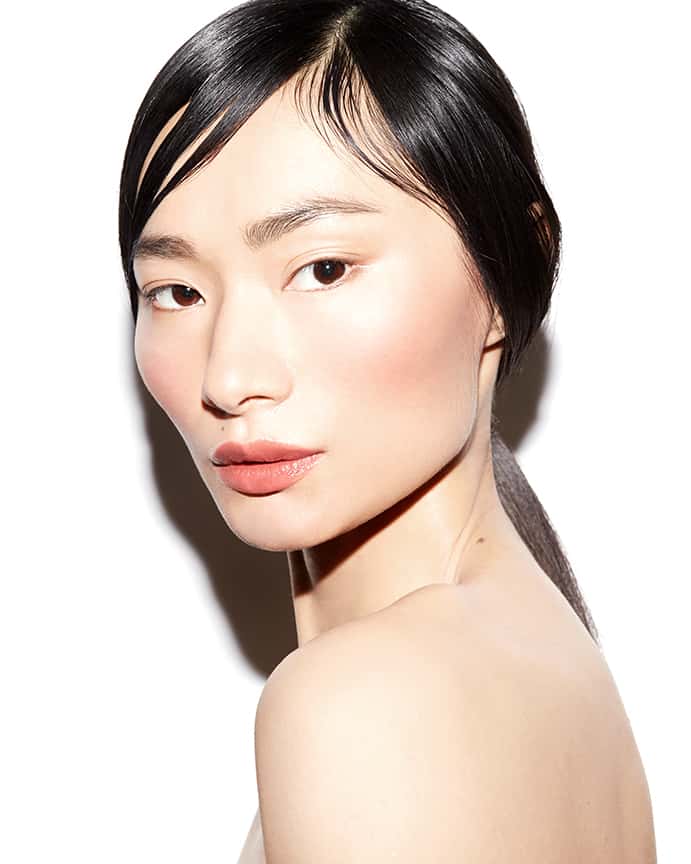 When Sheridan Ward (a frequent collaborator and brilliant hairstylist) sent over a snapshot of his friend Gana Bayarsaikhan (taken casually on an LA hike but looking like a magazine cover) and suggested I shoot her, I couldn't stop staring at her amazing bone structure. Of course I immediately replied "YES!". When she showed up at the studio a few days later, I felt like I had seen her before. Turns out, she is incredibly humble and aside from being a model, Gana has recently begun to act. She was in ExMachina (as one of the ridiculously gorgeous AI's) and has recently finished a foreign action film – I got to see some fun clips of her looking deadly with a bow and arrow!
She is truly beautiful in an other worldly sort of way so I wanted to keep the makeup minimal to emphasize that. Glowing skin, flushed cheeks and lips, a bit of brow gel and just the tiniest smudge of soft brown liner under the eyes.
Note:Gana naturally has lots of baby hairs around her temples and I absolutely love what Sheridan did with them!  Plus the sleek texture and low ponytail adds a modern edge to the slightly romantic minimalism of the makeup.
MODEL // Gana Bayarsaikhan
MAKEUP // Robin Black
HAIR // Sheridan Ward