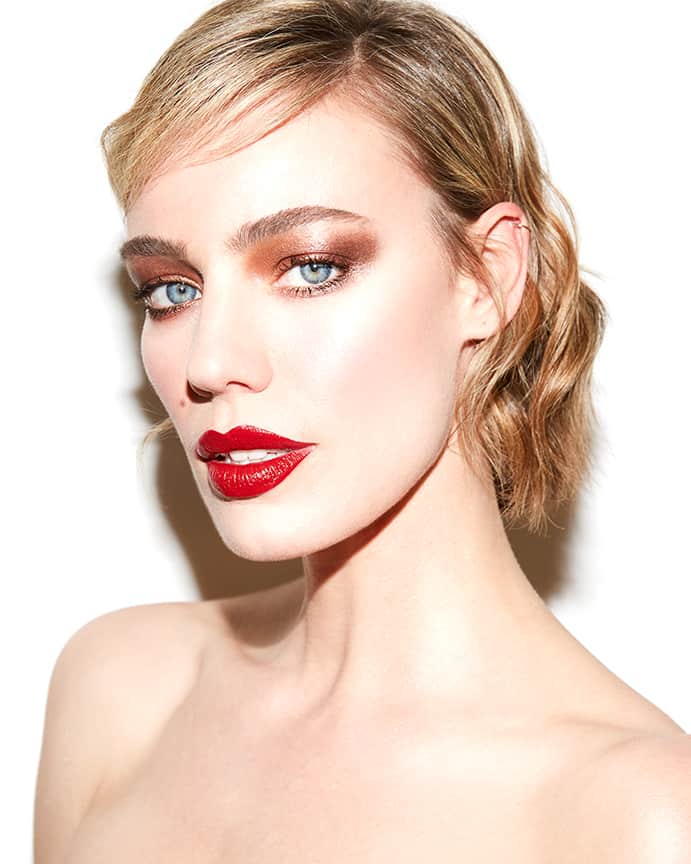 It's been several years since I actually did a celebrity for the red carpet (I no longer freelance for makeup) but seeing all the beauty looks at this years Cannes Film Festival inspired me. Luckily, Elliot Sailors happened to be in town this week and was kind enough to make time in their busy schedule to play makeup with me! The result was a modern take on a glamorous red carpet classic – bronzed eyelids and scarlet lips. Glossing the center of the eyelids and keeping the skin ultra dewy softens and updates the vintage Hollywood vibe.
If you are just discovering the brilliant Elliot Sailors for the first time,  they are a model, actor, activist, speaker, co-creator of @tomisnotaboy and the founder of @beyoubetrue.movement.
Note: My frequent collaborator Sheridan Ward gave Elliot these perfectly done / undone waves. I am absolutely crazy about the "almost vintage but just textured enough to feel modern" style… trying to recreate it in my hair but so far have only managed to make a mess of uneven curls.
MODEL // Elliot Sailors
MAKEUP // Robin Black
HAIR // Sheridan Ward