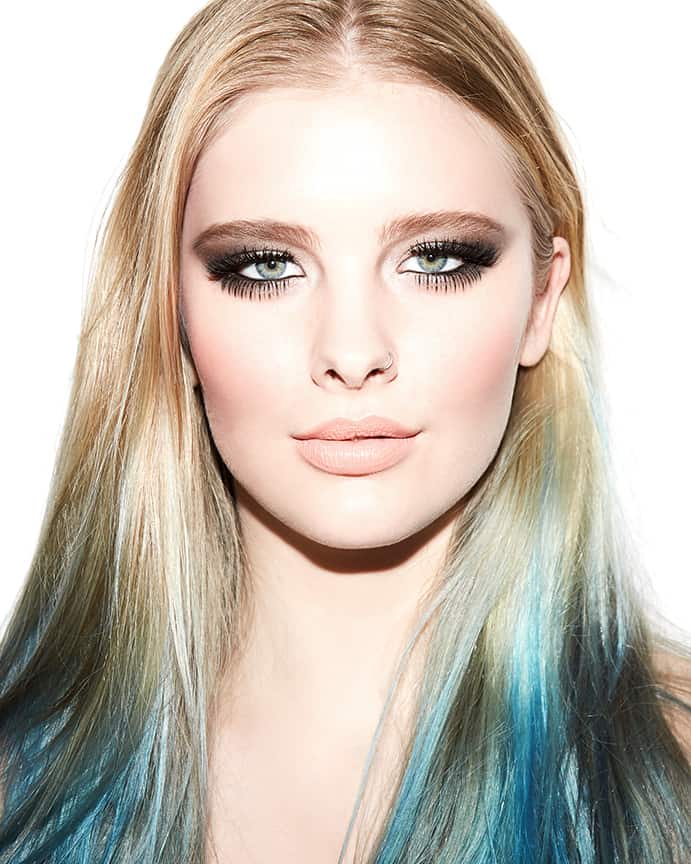 How much lash is too much? Last week Ella Flood stopped by the studio and we conducted some very scientific tests to determine this urgent question. By "scientific" I mean we listened to old tunes, ate snacks, talked blue hair dye (she does her own) and then tried on a variety of fake lashes.
We settled on this top and bottom combo (both Ardell) paired with Charlotte Tilbury's Luxury Palette in The Rock Chic. The smoky gray and silver shadows soften the dramatic lashes for a look that subtly references the 1960's. The pale peachy nude lips and cheeks also give a nod to the 60's but the textures keep the look modern.
Note: Ella is a very talented fine artist and she occasionally posts artworks to her Instagram, @oscarcash. Definitely worth checking out!
MODEL // Ella Flood
MAKEUP // Robin Black