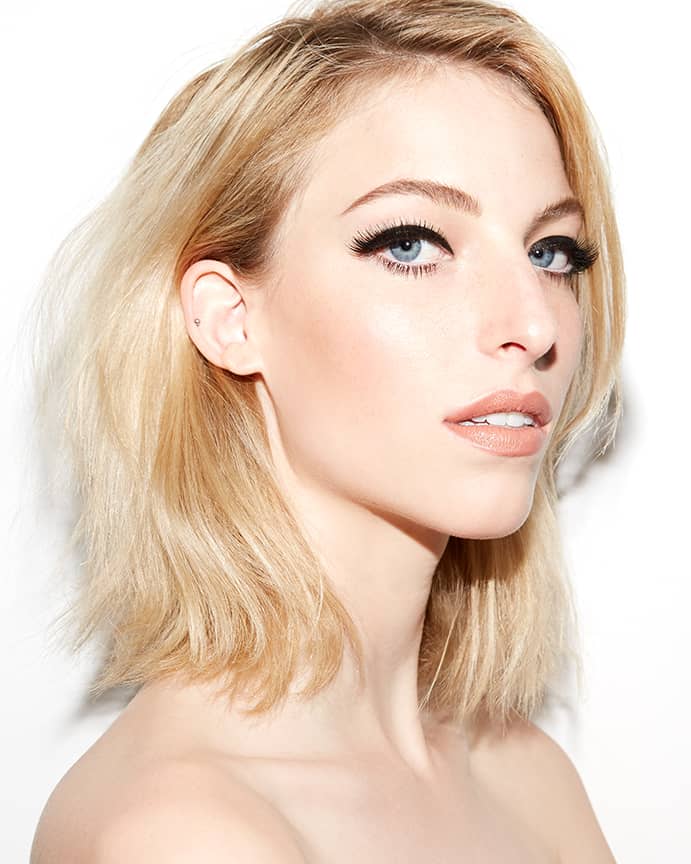 Miriam came to the studio the morning after I had watched (for the 2nd time) the original 1968 version of The Thomas Crown Affair starring Faye Dunaway and Steve McQueen. So of course I couldn't resist doing a look inspired by Faye's dramatic lashes and perfectly peachy nude lips. The 60's had so many iconic nude lip looks that were balanced with simple but striking eyes – think Catherine Deneuve in Belle de Jour or Brigitte Bardot in pretty much any movie.
This fall, why not pair 1960's peachy nude lipstick and thick lashes with your sweaters and coats. It's an interesting alternative to the season's usual dark lip colors. Plus it's a look that works on just about everyone. For deeper skin tones, create the same feel by using lipstick shades in adobe, caramel and warm chocolate.
Note: Miriam has the most gorgeous arched nose, I have serious nose envy every time I shoot her!
MODEL // Miriam Haney
MAKEUP // Robin Black