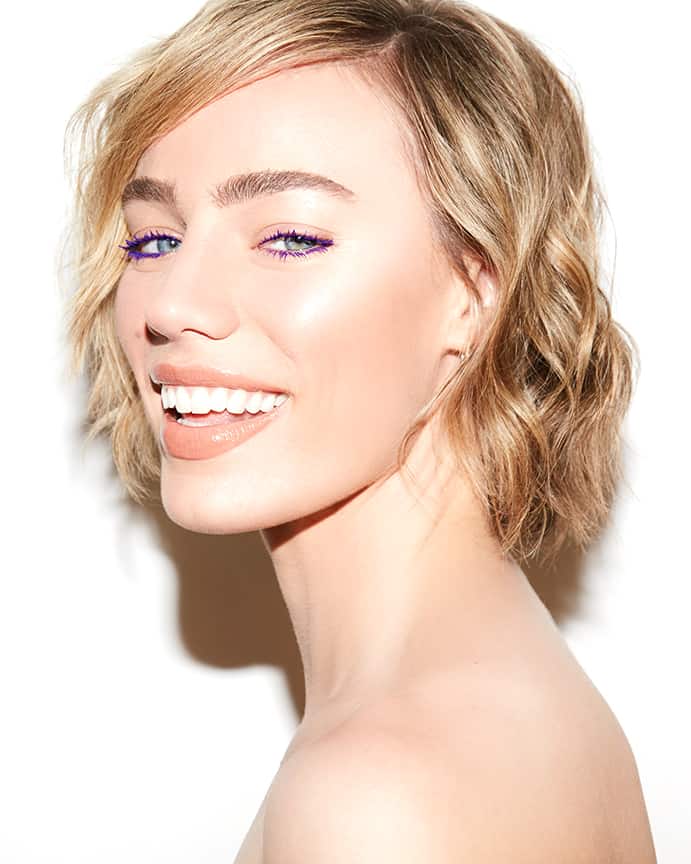 I remember the first time I saw colored mascara. It was a bright blue shade in the late 80's and I instantly fell in love. Ever since then, I always have my eye out for mascara in unusual shades. Summer 2018 is shaping up to be one of the best seasons in recent memory for colored mascara with brands such as Dior, Urban Decay, Tom Ford and more launching bright lash shades as part of their summer collections.
The Dior Pump'N'Volume Mascara comes in four stand out shades – a bright blue, intense coral, a pretty pink and the electric purple featured above. It's the perfect summer look when paired with bronzed, glowing skin and a warm nude lip!
Note: Elliott is so inspiring! Check out her Instagram to learn about her activism!
Note: I mixed two Charlotte Tilbury lipsticks to create this nude lip, see the product bar below for the exact shades.
MODEL // Elliott Sailors
MAKEUP // Robin Black
HAIR // Sheridan Ward