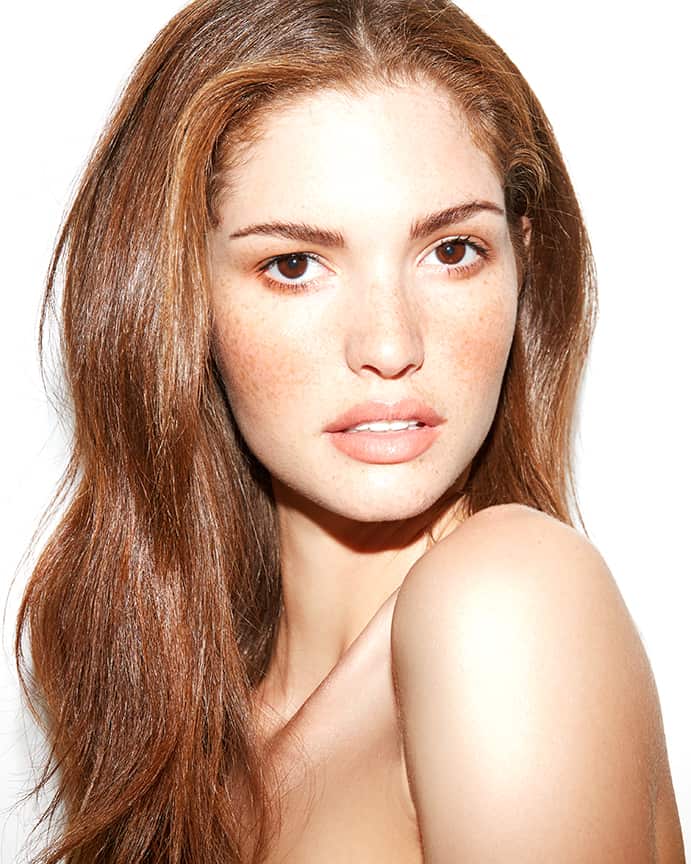 Rodin just launched their new Mermaid Collection with packaging by the always amazing Donald Robertson! The collection consists of four products plus a lovely kabuki style brush. My personal favorites are the Luxury Body Oil and the Luxury Lip Oil – I've been using these daily. The Body Oil has a subtle fresh jasmine scent, not to cloying or heavy and it sinks into the skin quickly leaving a hydrated (not greasy) glow. And I can't resist a lip oil, especially one with a sheer beachy shimmer!
The Illuminating Liquid and Powder are perfect for creating a summer glow although they just come in one shade which only works with fair to tan skintones (I often notice this issue with highlight products). I layered them in the above look on Mariangela for an all over glowy effect.
Note: Donald's packaging is so fun that you will want to save the outer boxes and archive the empty containers!
MODEL // Mariangela Bonanni
MAKEUP // Robin Black